Do you have ceramic tile in your home? If so, you can appreciate both its beauty and functionality. Honestly, it looks good throughout your house. From bathrooms and kitchens, to hallways and living rooms, it works everywhere. If you take into consideration that it is easy to maintain AND is allergy-friendly, you understand why so many homeowners choose to install it.
However, while durable, ceramic tile does NOT last forever. Over time it can chip, scratch and crack, become discolored (particularly underneath furniture), and fade.  Tiles may become loose and even go missing.
If your tile has seen better days, or if you are simply looking to update of your home, new flooring may be your answer.. Replacing floors provides your home with a fresh look – you can maintain your current style or try something innovative and new.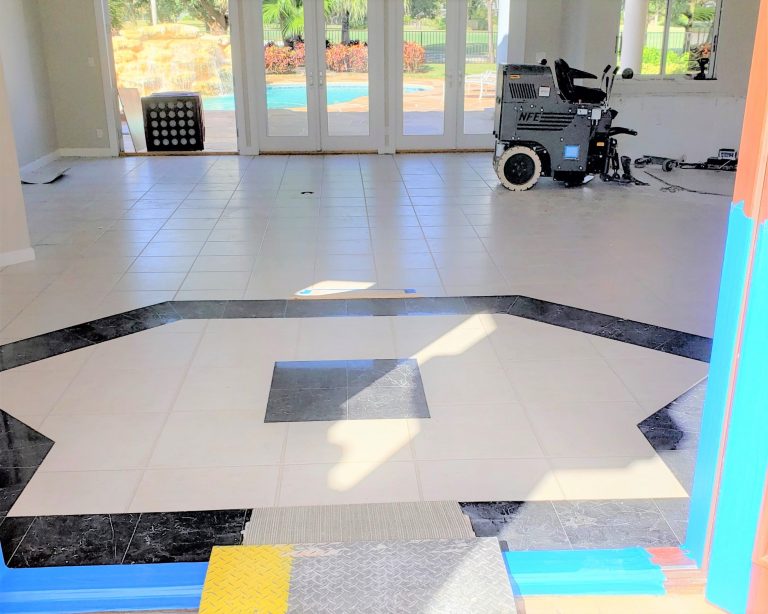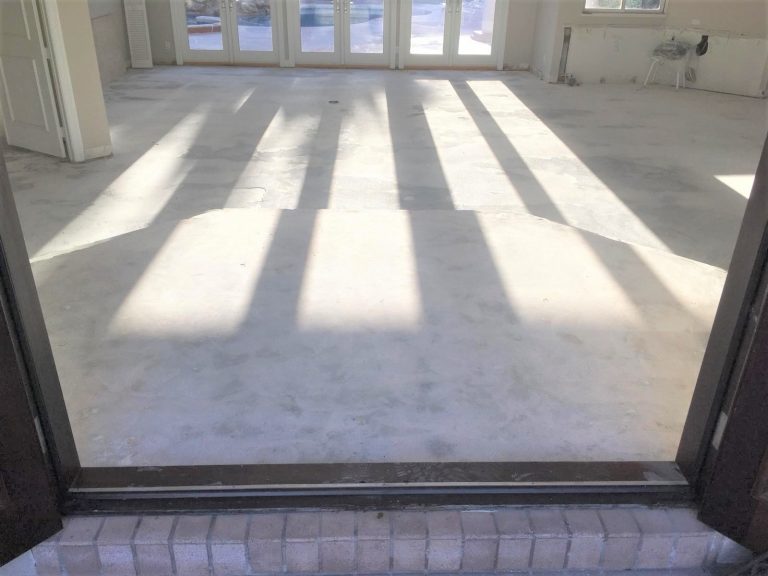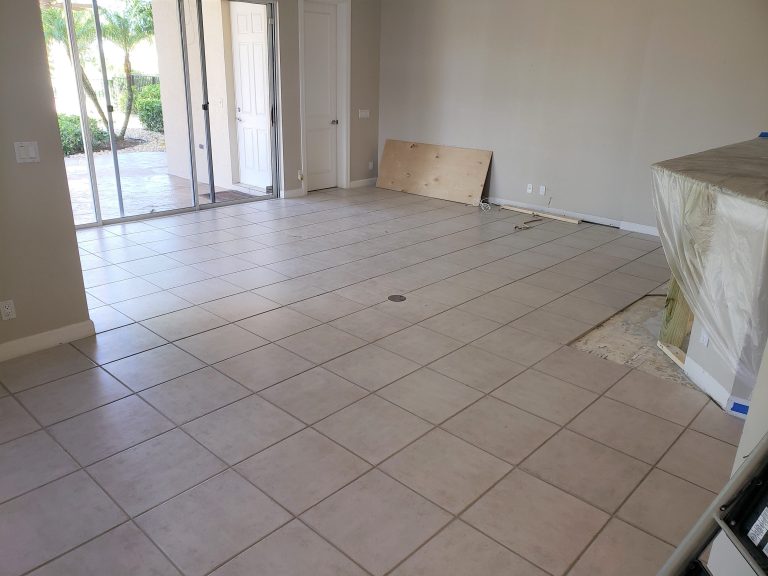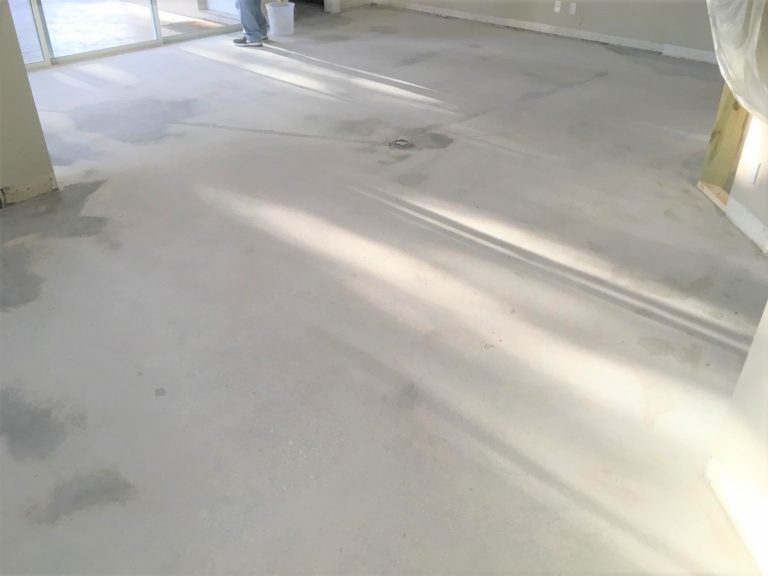 The first step in your new flooring adventure is the removal of your current ceramic tile. It's important to engage the services of a professional; this is NOT a DYI project. Heavy machinery and experience are critical to correctly removing ceramic tile without damaging the floor underneath.  The company you choose to remove your ceramic tile and ready your floors for their "facelift" should be experienced and reliable. JBL has a long history of serving the South Florida community (both residential and business) in a broad range of flooring projects.
Our licensed and insured teams are comprised of flooring specialists expert in the removal of ceramic tile. Our relationship with you begins with an in-home (or on location) visit with one of our professionals. This provides us the opportunity to see, first-hand, the job you need completed. By fully understanding your needs, we can provide an accurate estimate of both time and cost.
Once hired, our team arrives at your home (or business) –  on time. Before they begin to to work, they prepare the area for the tile removal process; it's a messy job! They will seal off adjacent rooms with plastic sheeting and cover all other areas (vents, control panels and thermostats) and cabinetry to protect them from dust.   Additionally, they use professional, industrial equipment. Not only does this allow us to work quickly, it also further protects your home or business as they are HEPA filtered. We will also provide air scrubbers to clean the environment. At all time, your property will be protected.
Finally, as we mentioned, the removal of ceramic tile can be particularly messy; imagine the debris generated from pulling up your floor! Rest assured, when you work with JBL you do NOT need to be concerned about this.  Our crews will remove all tile and debris and take it with them when they leave. There will be NO garbage left. Your home or business will be as clean as it was when we arrived AND your floors will be spotless and ready for their new life.
We have longstanding experience in the community AND a reputation for high quality, efficient and effective service. As a family owned business, we pride ourselves on treating our customers as if they are members of our family – kindly, honestly and respectfully. We treat your property as if it were our own. We are proud of our exceptional reputation and look forward to welcoming you to our family. We'll share with you the promise we make all of our clients: all interactions with us will be positive and your project will be completed to your satisfaction.
We Look Forward to Working With You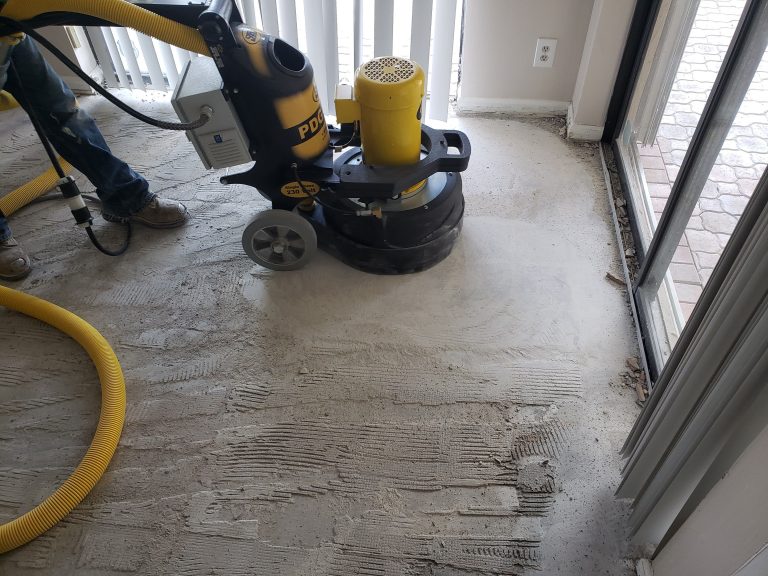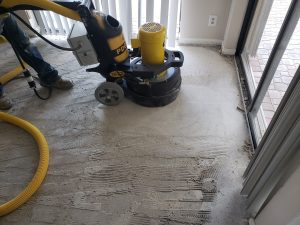 If you have decided that it's time to replace your ceramic tile, please – give us a call today. We look forward to meeting you and to providing the first step in the renovation of your floors! We will leverage our experience, machinery and knowledge to remove your ceramic tile and mortar and to leave you with a clean floor, ready for it's new life. Call us today at 954-532-9677 to schedule your free in-home consultation!