GLUED-DOWN WOOD FLOOR REMOVAL
Hardwood floors can be installed in two different ways.  They are either floating or glued-down. Each installation process has benefits. 
Have your hardwood floors seen better days? Are you looking to upgrade your flooring or simply change the style of your home? If so, the first thing you must do is remove your current flooring.  That said, it is important to choose a wood floor removal company that understands the differences in the manners of installation and is well-versed in the specific removal process you require.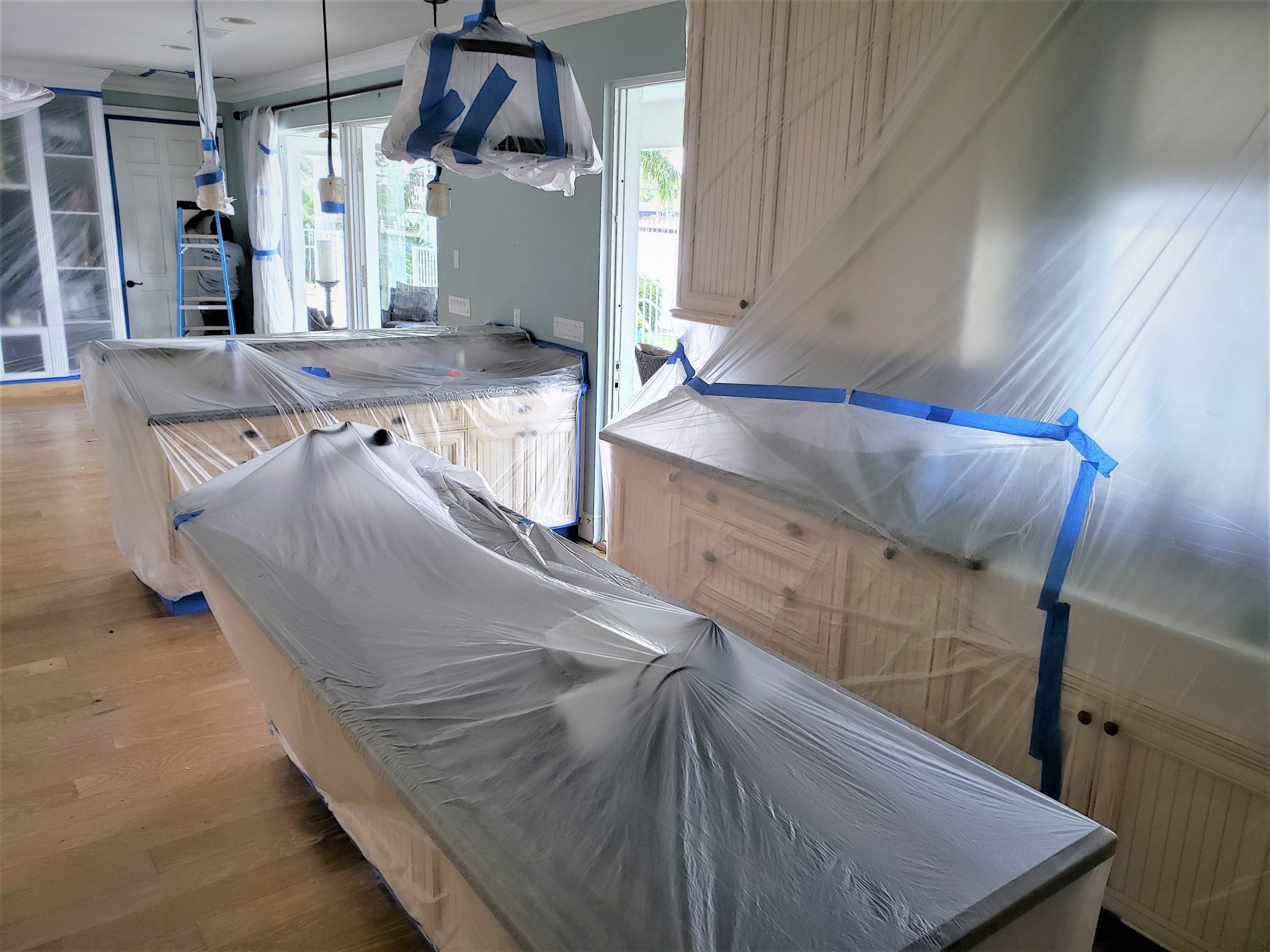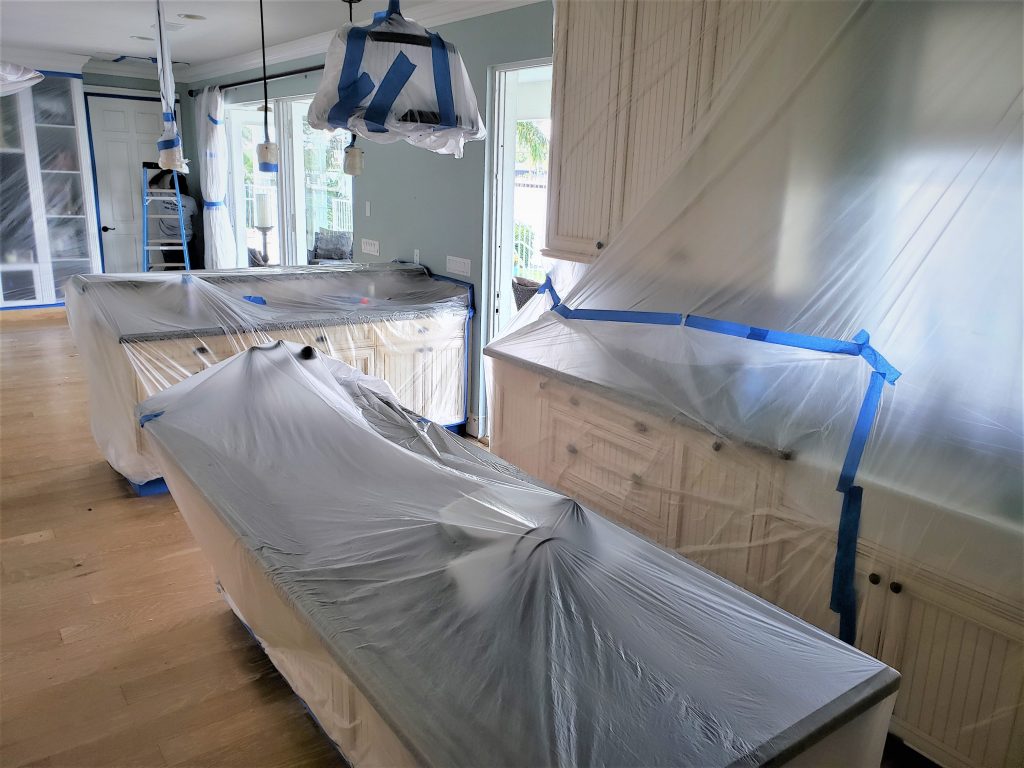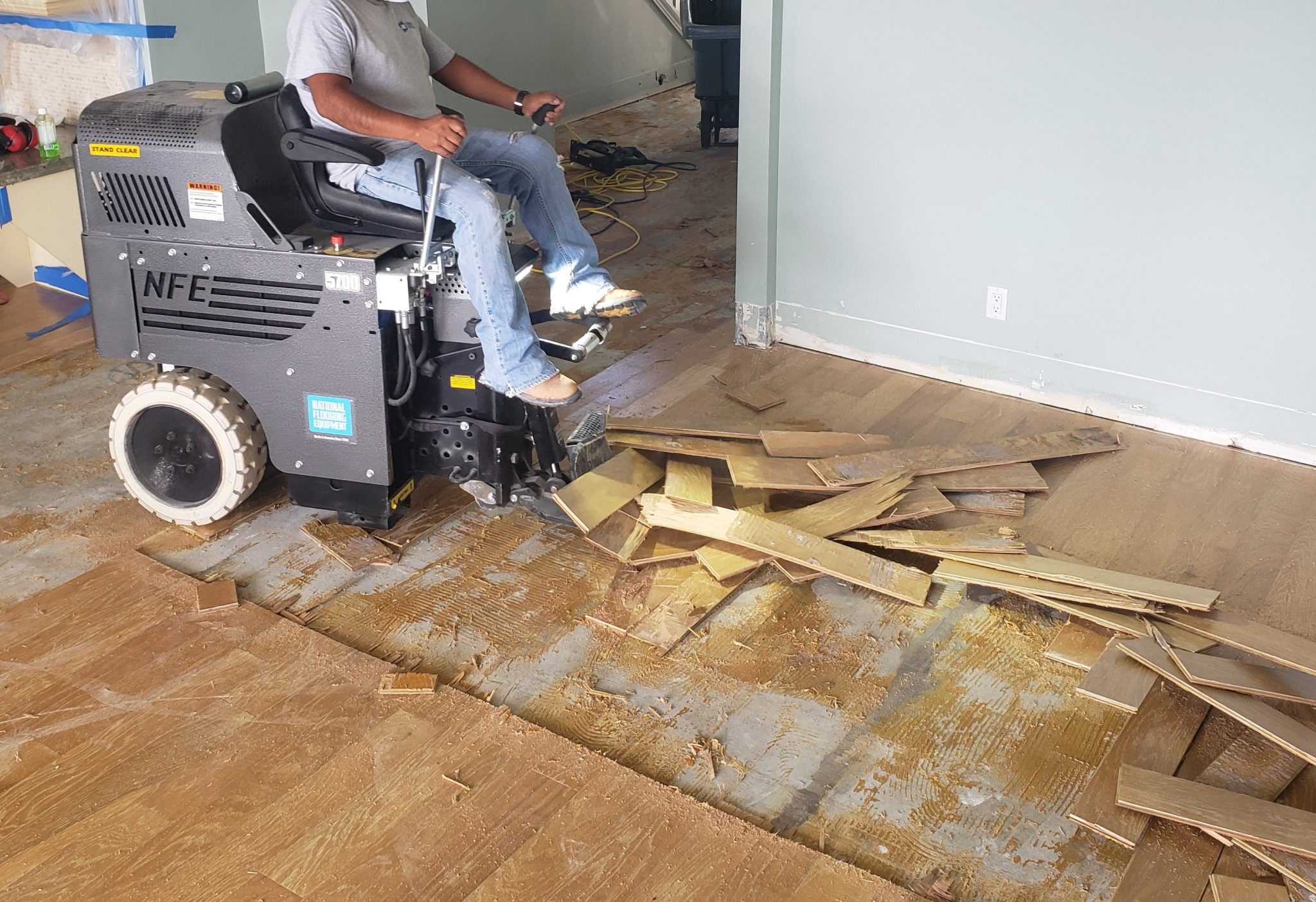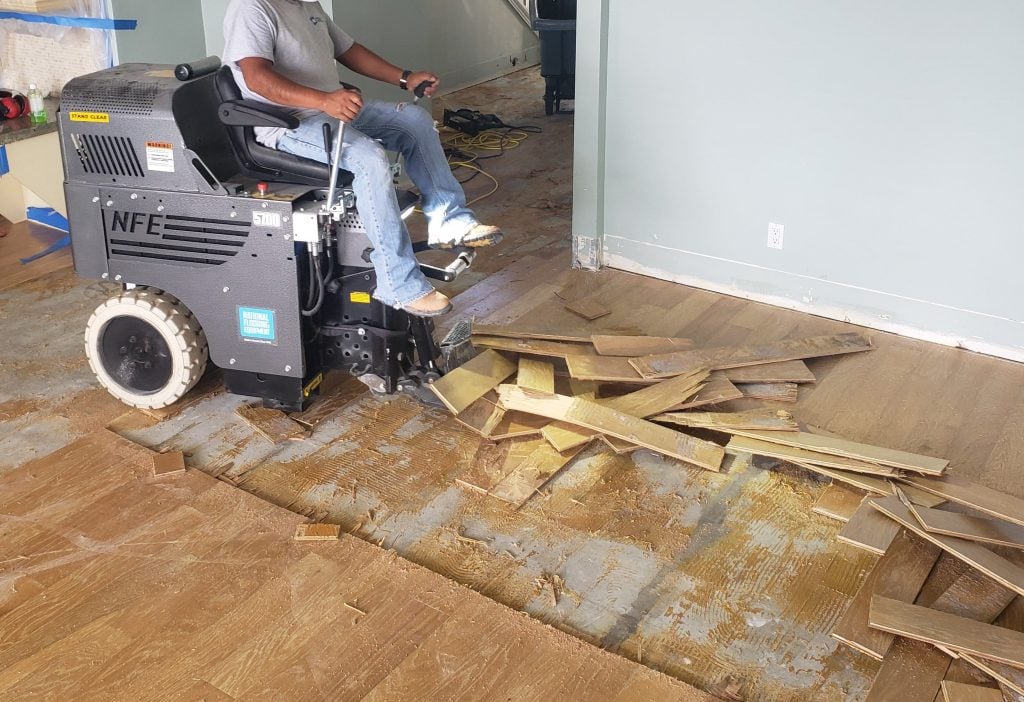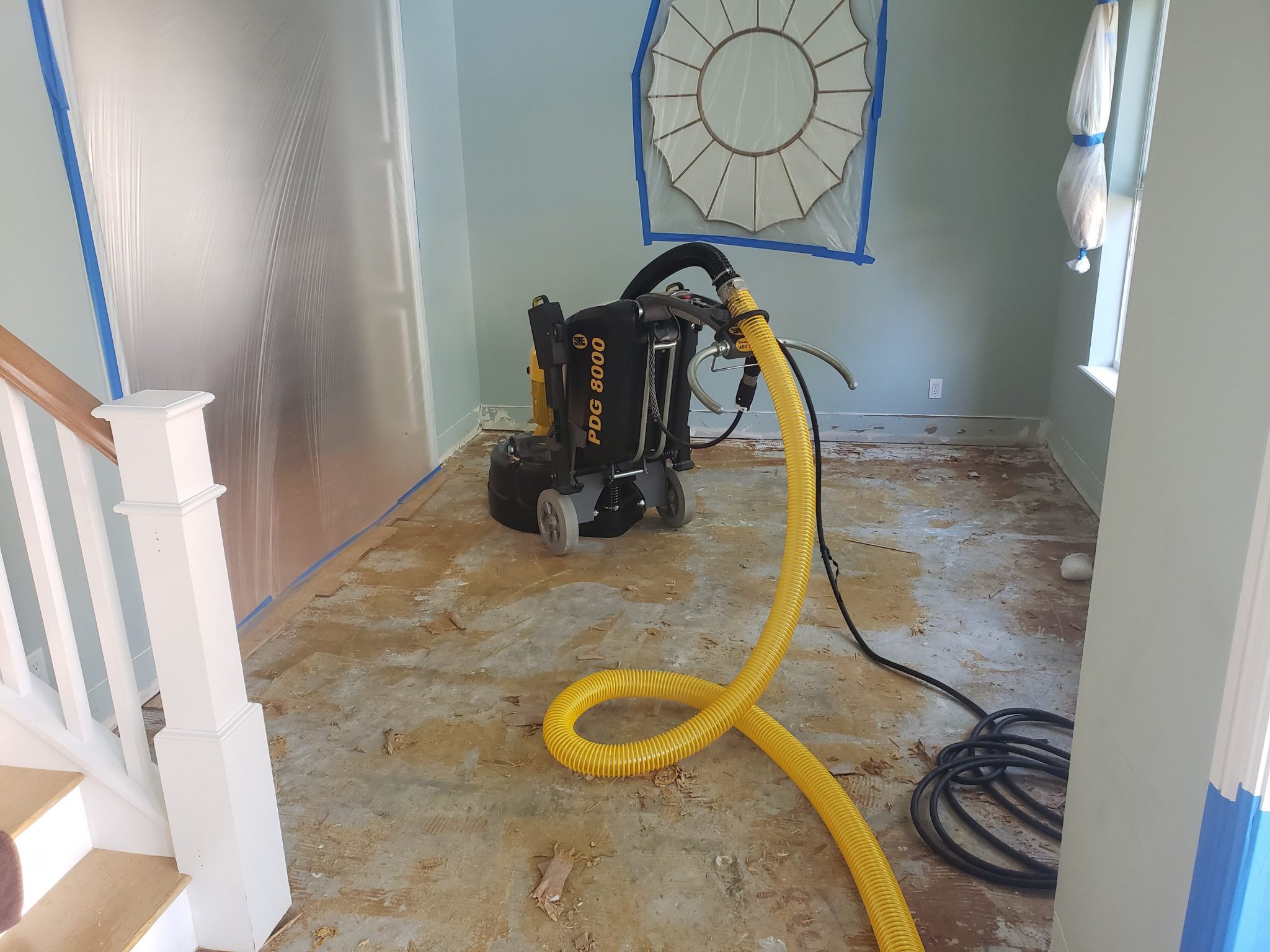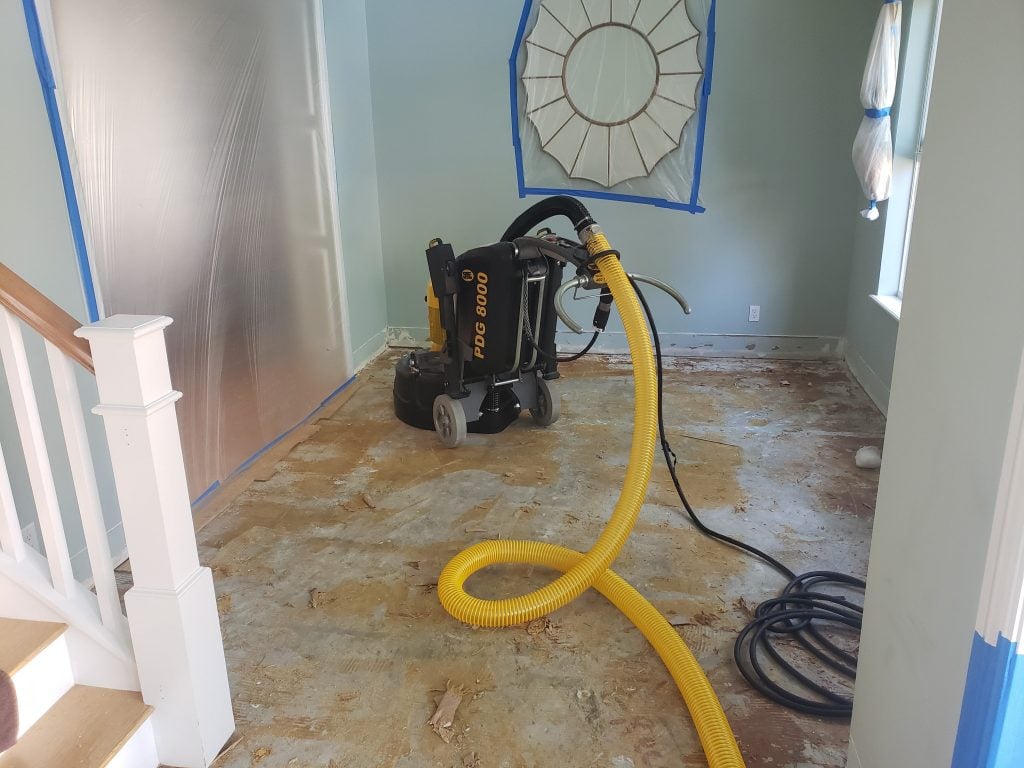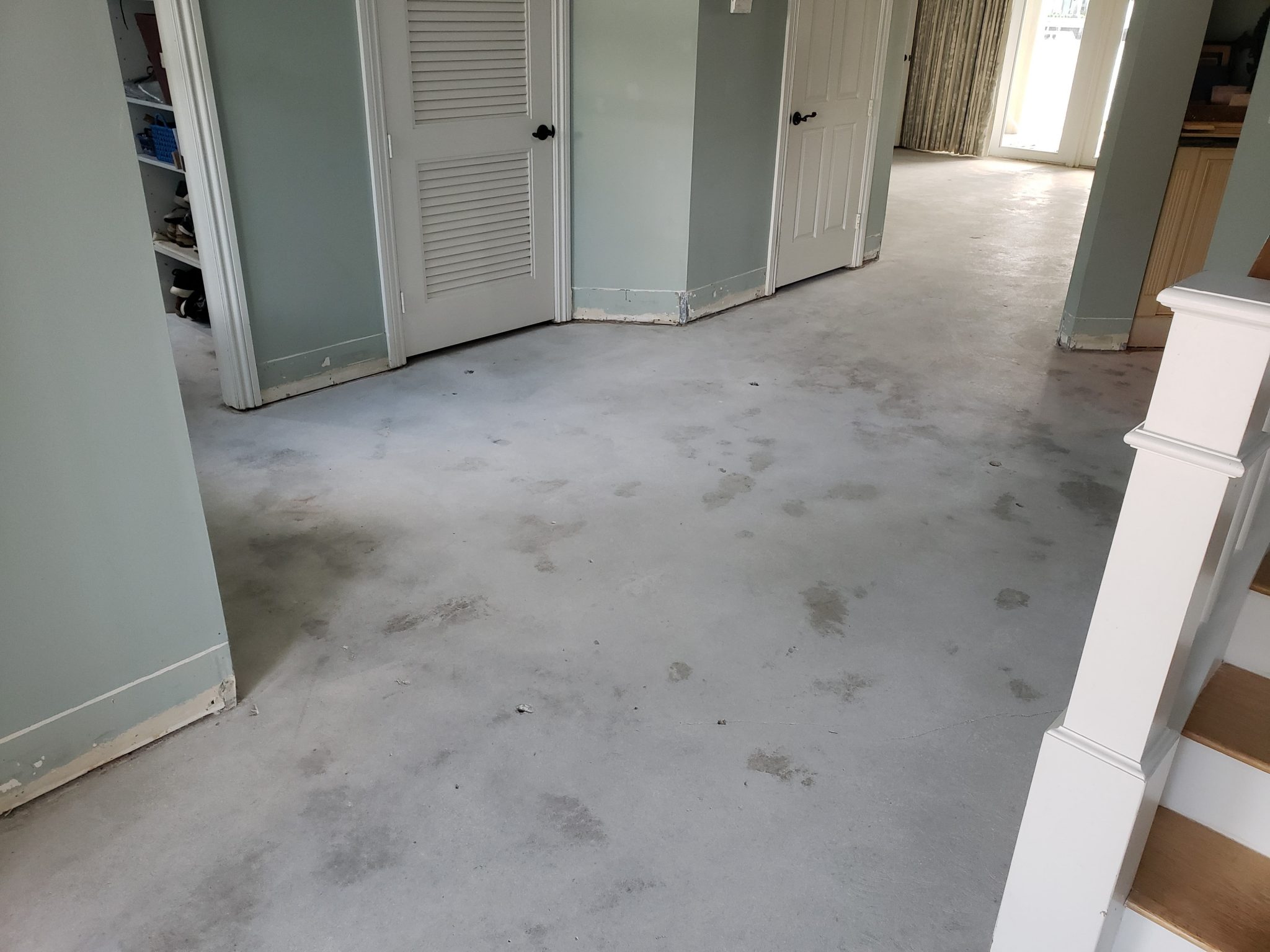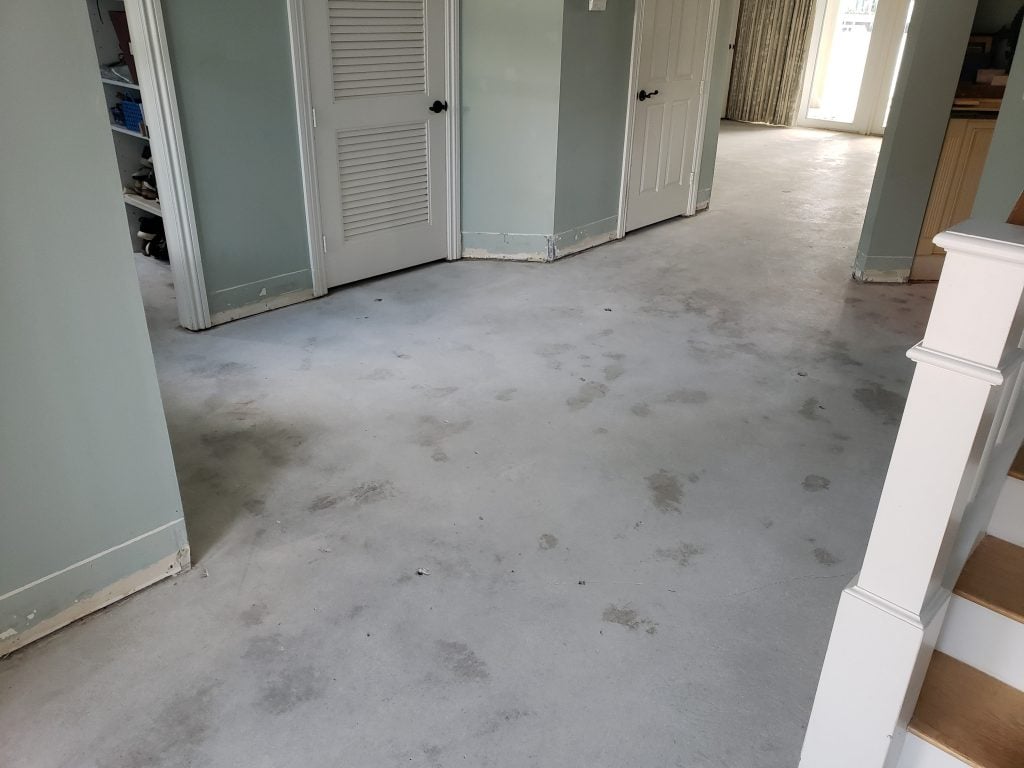 First, understand that glued-down hardwood floor removal is a considerable project. Quite simply, it is not one which you should undertake yourself. The glue used to install your floors is industrial; it is NOT easily removable. (Its significant strength is what has kept your floors in place for years.)  Glued-down floor removal requires professional equipment and expertise. The company you choose should understand the difference in floor removal techniques, have experience in the removal process and be reliable. Honestly, is there anything more frustrating that contractors who arrive late, depart early and leave a mess?  JBL has a long history of serving the South Florida community and is well-versed in glued-down wood floor removal.
Quite simply, we know how to remove glued-down wood floors and we have years of experience in South Florida.  Our teams, comprised of licensed and insured professionals, understand all issues associated with glued-down wood flooring.  They have the appropriate equipment and experience to do the job — and to do it right.
First, we have found that our initial, on location meeting is incredibly valuable. One of our professionals will visit your home or business and meet with you to understand the scope of your project. By seeing the size of the room, your wood floors and the layout of area, they can develop the best plan to remove your flooring.  Because we take the time to fully understand your needs and the project specifications, we can provide accurate cost and time estimates.
Our crew of professionals arrive on time. Their first steps are to prepare the site for the removal process, which entails the use of professional machinery. To ensure we do not damage your entryways or flooring, we utilize aluminum ramps over which we move our equipment Additionally, we remove all base boards and moldings prior to starting work to protect them during the removal process. Finally, we block off the work area to protect other rooms from the dust resulting from the work at hand. There is no need to worry.  At all time, your property will be protected.
As mentioned, the removal of glued-down wood flooring requires both the use of heavy, professional grade machinery as well as hands-on work by professionals. We provide both. Additionally, we leverage the information we gained during our initial meeting and our extensive experience to work efficiently and effectively. We can remove wood floors glued directly to concrete and those affixed to plywood subfloors. We are experienced with all types of installation. In the end, we will remove all of the hardwood flooring as well as the glue used to hold it in place.  Your floors will be smooth and ready for their next treatment!
Finally, rest assured that our teams will remove all debris (hardwood planks, plywood, glue and remnants) and take it with them when they leave.  They will also remove any residual dust not captured by our machinery. We leave your home or place of business in the condition in which it was upon our arrival.
We have developed a reputation in both the residential and business community for providing the highest quality floor removal service with a top-notch commitment to customer service. At JBL Flooring, we are a family-owned business and we treat everyone with whom we deal as if they too are a member of our family. Our team is always professional, kind, honest and respectful. We commit that our working relationship will be a positive experience – and we look forward to welcoming you to our family!
WE LOOK FORWARD TO WORKING WITH YOU


Obviously, you are considering floor replacement. If you decide the time has come to remove your glued-down wood floors, call us today.
We look forward to meeting you personally and sharing the details of our process. Our team is excited to provide you with the unparalleled service for which we have become known.  Call us today at 954-532-9677 to schedule your free on-site consultation!