Thin-set. Even the most "construction savvy" home and business owners may be unfamiliar with this term. However, mention ceramic tile, carpet, or vinyl flooring, and everyone nods. Above all, the term thin-set is much less recognizable, most likely because you can't see it, that is until you begin to remove your flooring. 
Thin-set is the adhesive used to bond tiles (ceramic, stone, and vinyl, to name a few) to sub and concrete floor. It's the glue that holds your flooring in place.  
If you have decided that it's time to redo your floor coverings, removal of the current materials is your first step – and this includes thin-set. Often, people begin this process themselves only to discover the thin-set layer remaining on the floor after the tile has come off.  Certainly, hiring a professional firm to remove the thin-set is wise. For instance, the job can be complicated and time-consuming. Above all, ensuring that your subfloors or underlying concrete is perfectly clean and smooth is critical to the proper installation of your new flooring.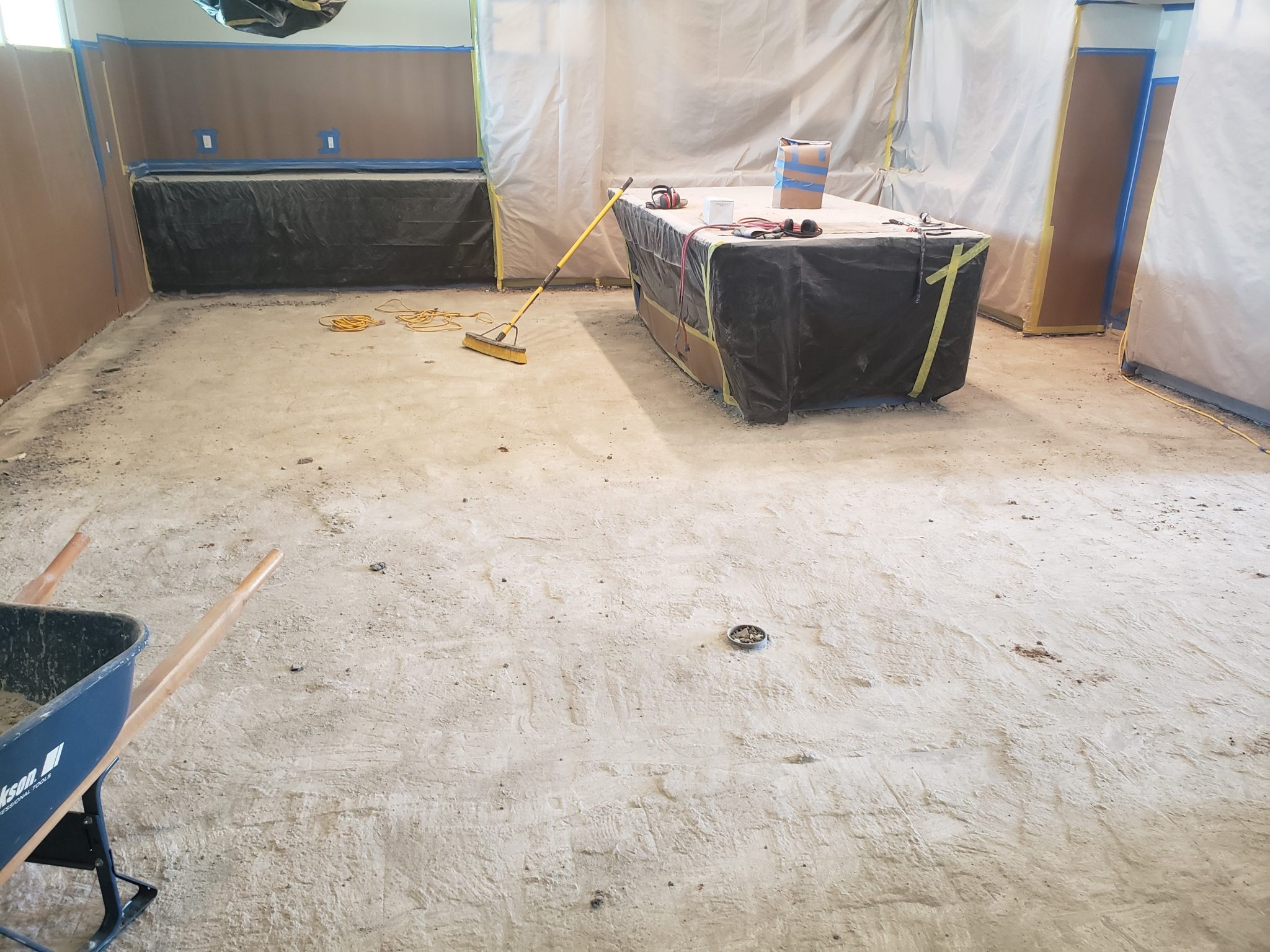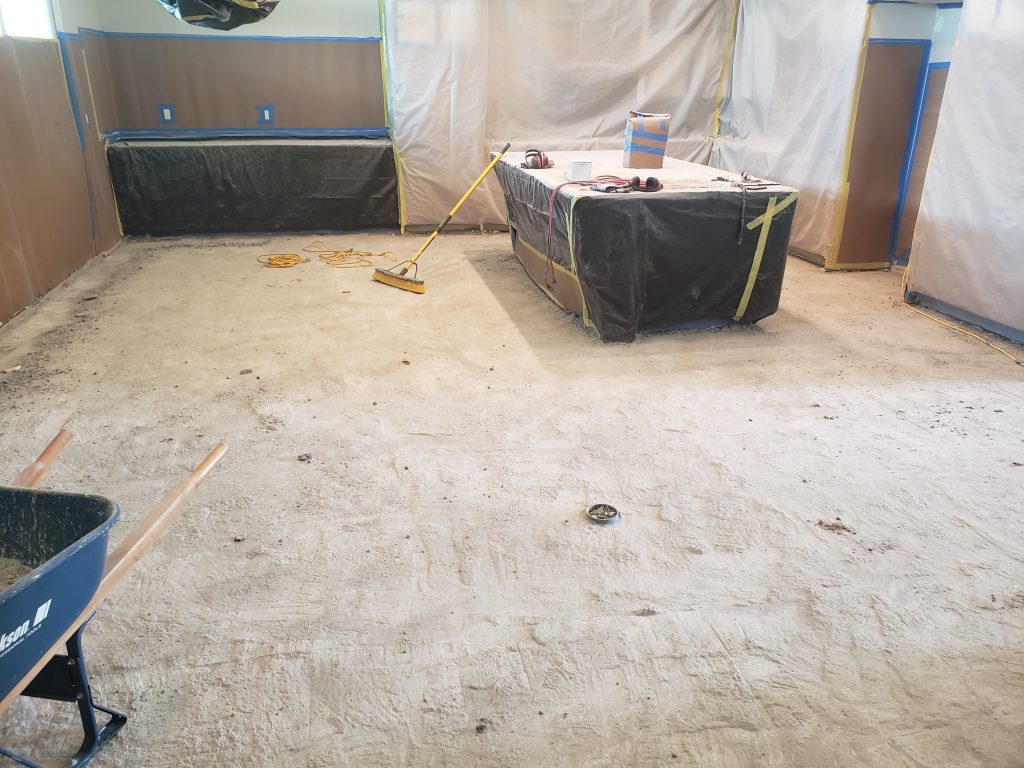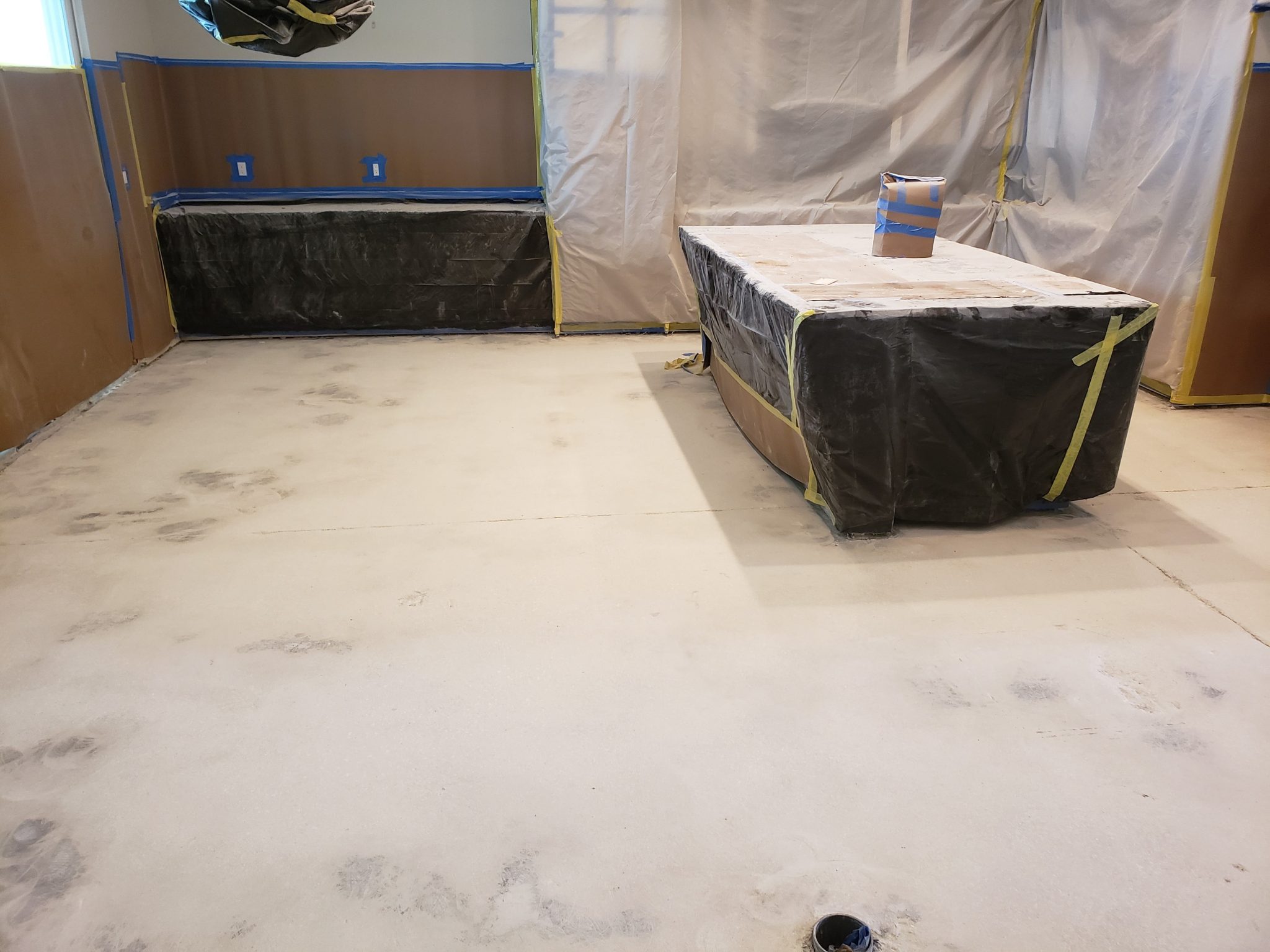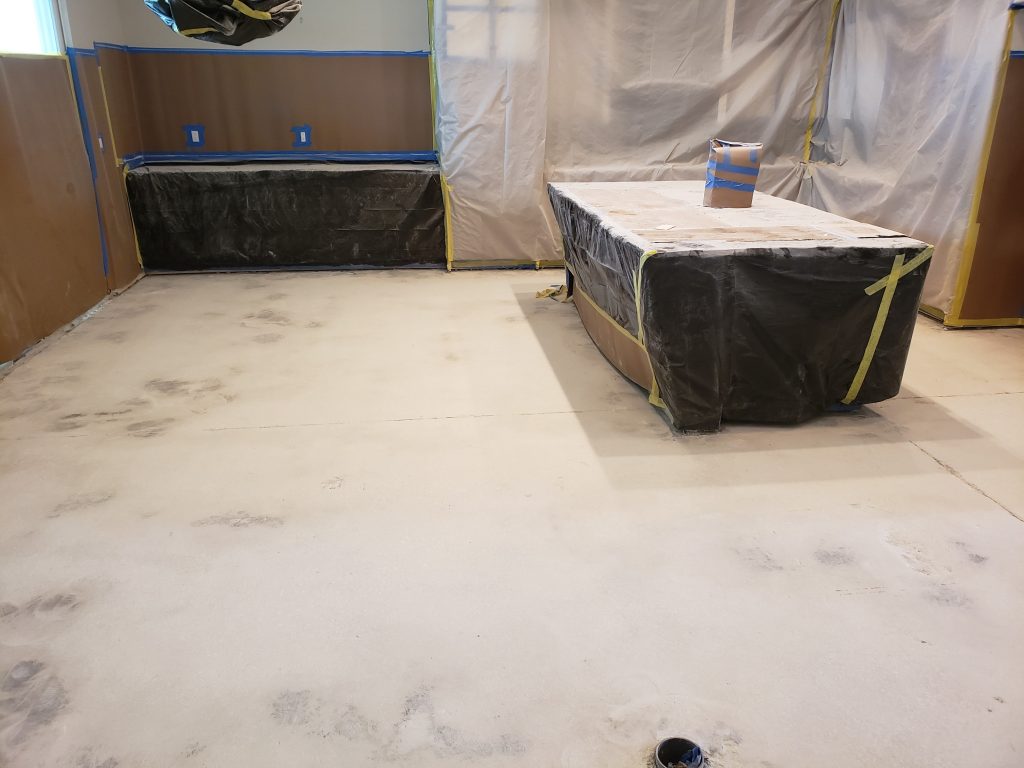 CHOOSE JBL FOR THIN-SET REMOVAL
At JBL, our professionals have been contacted countless times to "rescue" those who have begun to remove their tile on their own, only to discover the thin set surprise. We have professionals who are experts in the removal of thin set; a critical component in flooring removal. They understand exactly what needs to be done in order to ready your floors for their next treatment.
All of our professors are licensed and insured. Additionally, they are well-versed in our customer-focused service approach.  Both as an organization and individually, we understand that your confidence in us and satisfaction with our work is always our top priority.  We promise that you will receive the highest quality of both technical and customer service. You experience will be positive.
WORKING WITH JBL FLOORING SOLUTIONS
While our thin-set removal service is extremely specific, and the professionals assigned to your project will be experts, our general approach to service is a constant that each and every team member at JBL understands and embraces. We are customer-focused and determined to make sure your experience with JBL is positive. Over time we have developed an incredibly successful service process. It is based on a proven framework that ensures customer satisfaction on each and every job. 
On-Site Visit
One of the keys to ensuring customer satisfaction is providing accurate time and cost estimates. Let's face it, nobody wants to hire a professional and have the job take longer and cost more than they had initially anticipated. This is why our first step, on each and every potential job, is an on-site visit.  One of our professionals, who is experienced in the project with which you need assistance, will come to your home or business and see, first hand, the scope of the job. This provides us the information we need to create accurate time and cost estimates. And, it offers you the opportunity to meet us. Rest assured, everyone from JBL with whom you interact will be as professional and respectful as the person you meet on your visit. 
Commitment to Timeliness
We appreciate and respect the concept of timeliness.  Your time is valuable and we will honor it. As such, we ALWAYS arrive when promised; you will never be left waiting.  Additionally, we have leveraged our years of experience in order to develop the most efficient processes in the industry. We put this to work on each and every job; we maximize efficiency and quality. 
Protecting Your Property
When we arrive at your location to begin the thin-set removal process, our first order of business is to prepare your property for the work that is about to take place. Thin-set removal can be messy. 
The combination of first scraping the adhesive off the floors and then grinding the floors to make sure they are smooth creates both debris and a considerable amount of dust. First, we install temporary ramps. Because of this, your floors are protected from our heavy equipment.  Next, we seal off all adjacent areas with plastic sheeting and tape. We also cover countertops and cabinets. This protects your property from the dust. 
Taking these steps prior to starting the removal process ensures the well-being of your property; your home, outside of the work area will remain clean and dust-free.
Regardless of the type of tile your thin set holds in place or the surface to which the flooring was affixed, our JBL professionals are equipped to help with the removal. 
First, we will leverage our equipment. This allows us to work efficiently; jobs can often be completed in as little as one day. If your job is in a commercial location we can work with you to ensure minimum disruption to your business. 
Our professionals also work by hand to ensure that any remaining thin set is removed from the corners and edges of your rooms.  Once we are sure your floors are free of all adhesive materials, we bring in our grinders. These help smooth the floors and ready them for their next treatment. All of our equipment, both mechanical and hand tools, are designed to capture dust as we work, helping to maintain the quality of the air in your home. 
At the conclusion of the removal, we use our industrial vacuums with filters to remove all of the remaining dust in the work area. Finally, when leaving we take all work related debris with us.  We NEVER leave trash on your property. Your home or place of business will be in the same condition, minus the thin set, that it was upon our arrival.
Quality service, each and every time – it is what sets us apart from others in the industry. A good portion of our business is the result of client referrals. The greatest compliment you can pay us is sharing our name and contact information with others you know who need assistance with flooring removal. We are extremely grateful for these referrals. 
Finally, JBL is family-owned business. This fact is critical to our service philosophy. We treat everyone with whom we work as if they too were a member of our family. The tenants of our customer service approach are honesty, respect and professionalism.  Our goal is to always exceed your expectations with regard to both the quality of our flooring removal and our customer service.
WE LOOK FORWARD TO WORKING WITH YOU


Do you need thin-set removed from your concrete or subfloors in order to ready your property for new floor coverings?  If so, contact us to learn more about our services. We are experts in removing thin-set from both residential and commercial properties.
We work quickly and efficiently, leveraging our customer-focused service approach. Our reputation is the best in the business.  Contact us to schedule your free in-home visit and cost estimate. Call us today at 954-532-9677. We look forward to meeting you!