Marble flooring has a contemporary appearance and is incredibly popular in south Florida. Because it is both durable and beautiful, it's no surprise that so many homeowners and businesses select to have it installed.
That said, marble is NOT the right choice for everyone. It may not appeal to your sense of style or to the "feel" of the floors you wish to have. If you have a home or business with marble floors and are looking for change, the first step in the process is removal.
Why Engage A Professional
The removal of marble tile is, without a doubt, a job that requires the experience and expertise of a professional floor removal company. Both the complexity of the removal and the magnitude of the debris makes this a job you should not undertake yourself.
Complexity of Marble Floor Removal
Understand, people love marble because it is incredibly durable; it lasts a very long time. This is precisely the reason it is so difficult to remove. It cannot simply be pulled-up using the tools you have in your garage. The correct removal requires the use of industrial equipment operated by experienced professionals. After leveraging our equipment for the majority of the marble, our crews will use hand tools around the perimeter of the room. This ensures that the marble will be removed cleanly and completely. The underlying floor will be cleared free of both the tile and the mortar used to hold it in place; your floor will be ready for its next life.
Honestly, the removal of marble tile is messy. There are no two ways around it. By working with JBL you can rest assured that your home or business will be protected throughout the removal process AND all debris will be removed at the conclusion of the job.
First, we protect your property. Renovations in one space shouldn't wreak havoc to an entire home or business. We protect all cabinets and seal-off adjoining rooms with plastic in order to contain the mess to the area in which we are working.  Additionally, our machinery is HEPA filtered and we utilize air scrubbers to protect your environment. Finally, our professionals completely clean at the conclusion of the project. The removal of marble tile results in a considerable amount of waste, and it is heavy. Our professionals take ALL debris with them; your property looks as it clean as did upon our arrival.
We are a licensed and insured family-owned business with extensive experience and a reputation for delivering high quality service. In fact, many of our clients are the result of referrals provided by those for whom we have worked. This is hallmark of satisfied customers.
We begin our relationship with a free, in-person estimate. One of our professionals will visit your home or business. This face-to-face meeting, on location, helps us to understanding the exact scope of the work you need as well as your expectations. We can then provide an accurate estimate of both time and cost.
Finally, as a family-owned business we place great emphasis on building relationships through quality service. We treat our crews as members of our family and expect them to treat you and your home or business in the same fashion Our teams arrive on time, are polite and respectful and work quickly and efficiently. The majority of our jobs (of course, depending upon size) are completed within a day.  When they are finished they clean up and remove all debris. Your property is left in the same condition (minus the marble) as when we arrived. Your floors will be ready for their next treatment.
WE LOOK FORWARD TO WORKING WITH YOU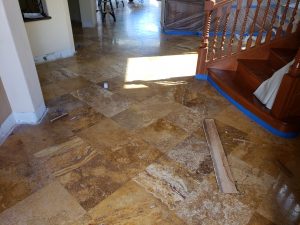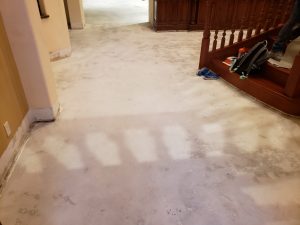 If you are considering giving your floors a new look and currently have marble tile, give us a call today and schedule your home visit. We look forward to meeting you and sharing, in person, exactly the value we bring to your renovation. We look forward to welcoming you to the JBL family!