HILLSBORO BEACH FLOOR AND TILE REMOVAL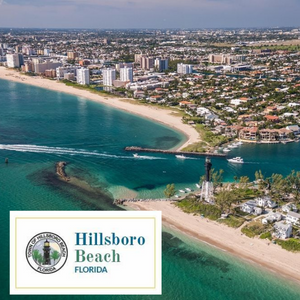 JBL Flooring Solutions can definitely help you with the installation of tiles, hardwood floors, and carpeting in your Hillsboro Beach home or office. JBL Flooring has decades of experience removing tiles and is aware of importantce of wrapping up this massive project on time and on budget. Our stability and customer relations are unmatched in the floor removal industry, which further contributes to our stellar reputation. Of course,  in order to maintain our solid reputation, we hire only the most skilled tile and floor removal personnel. JBL Flooring is Hillsboro Beach's premier floor and tile removal organization.
Dependable Floor and Tile Removal Company in Hillsboro Beach 
Making a final decision on which floor removal company to hire can be tough. You're praying that you made a good decision. You can take a deep breath if you picked JBL Flooring. JBL Flooring is here to ensure that the floor removal process goes off without a hitch, on time, and within project cost. We are the absolute best! Our qualified staff, who have years of professional experience, utilize the most advanced tools, which enables us to perform more efficiently when removing your flooring. The final product should be complete satisfaction with the finished product, which is a nice new floor.
Dust-Free Tile Removal

Hillsboro Beach Floor Removal – Services Include: Tile Removal, Wood Flooring Removal & Carpet Removal
We can state categorically that we have removed every type of flooring out there. Listed below are a few of the most popular:
If you live in the Hillsboro Beach city and require floor or tile repairs or removal, please contact JBL Flooring. JBL Flooring Solutions is committed to providing outstanding customer service. Not only do we provide exceptional services, but we also maintain a dust-free work environment. We are extremely proud of our work, which is evident in each floor removal project. Contact us immediately at 954-532-9677.
Hillsboro Beach Carpet Removal
Carpets are an excellent complement to a wide variety of living spaces, but their lifespan is minimal. Cleaning your carpet on a frequent basis is critical for maintaining its condition. Inevitably, your carpet will need to be replaced. We offer carpet cleaning and removal services. When you work with us you do not have to find a company to clean your carpets and then another to remove them. At Hillsboro Beach JBL Flooring, we handle it all.
JBL Flooring Solution's Process
The first step involved is complete because you've decided on an absolutely superb floor removal company. S tep 2 is for our crew to arrive at your home or business on time or early. We don't want to keep anyone waiting, which is why adhering to a schedule is important. Additionally, it is extremely important to have a framework in place for carpet removal. When it comes to carpet removal, we have developed an extremely organized and clean process, and we take care to keep your home or office dust-free throughout the operation. This procedure assists in ensuring that the carpet was installed correctly and safely. After your carpet is installed, our crew will inspect it to ensure that everything was done in the right way.
JBL Flooring Solutions Hillsboro Beach
JBL Flooring Solutions is the market leader when it comes to customer service and job quality. By establishing a strong functional foundation, we consistently meet or exceed deliverables.
Readily, we strive to exceed our clients' goals, both residential and commercial. JBL Solutions ensures that all projects, regardless of their framework, are completed on time, on budget, and in compliance with legal safety laws. After meeting our elite team, your final decision to work with JBL Solutions will be validated. In Hillsboro Beach, JBL Flooring Solutions is the top choice.
JBL Flooring Solutions is unique in Hillsboro Beach because we offer exceptional tile removal services. Of course, we leverage our industry expertise and cutting-edge techniques to ensure that our clients are completely satisfied with the final result.
Proudly Serving:
Contact Us - HILLSBORO BEACH FLOOR REMOVAL