Are you looking for clay tile removal? Clay tile flooring is popular among home and business owners alike. Its rustic appearance and durable nature has made it popular, especially in South Florida. If installed and maintained correctly, these tiles have an incredibly long life.
That said, there are a number of reasons you may want to remove your clay floors.  Perhaps they were not installed correctly; you may have water damage. Replacing specific tiles is difficult. Their color changes with age and light exposure. Or, maybe you are interested in redecorating. New flooring provides a room a whole new look. 
If you have clay tiles and are interested in replacing your floors, the first step, obviously, is the removal process.  Because of the strength and weight of these tiles, removal can be difficult and messy. It is, without a doubt, a job for a professional.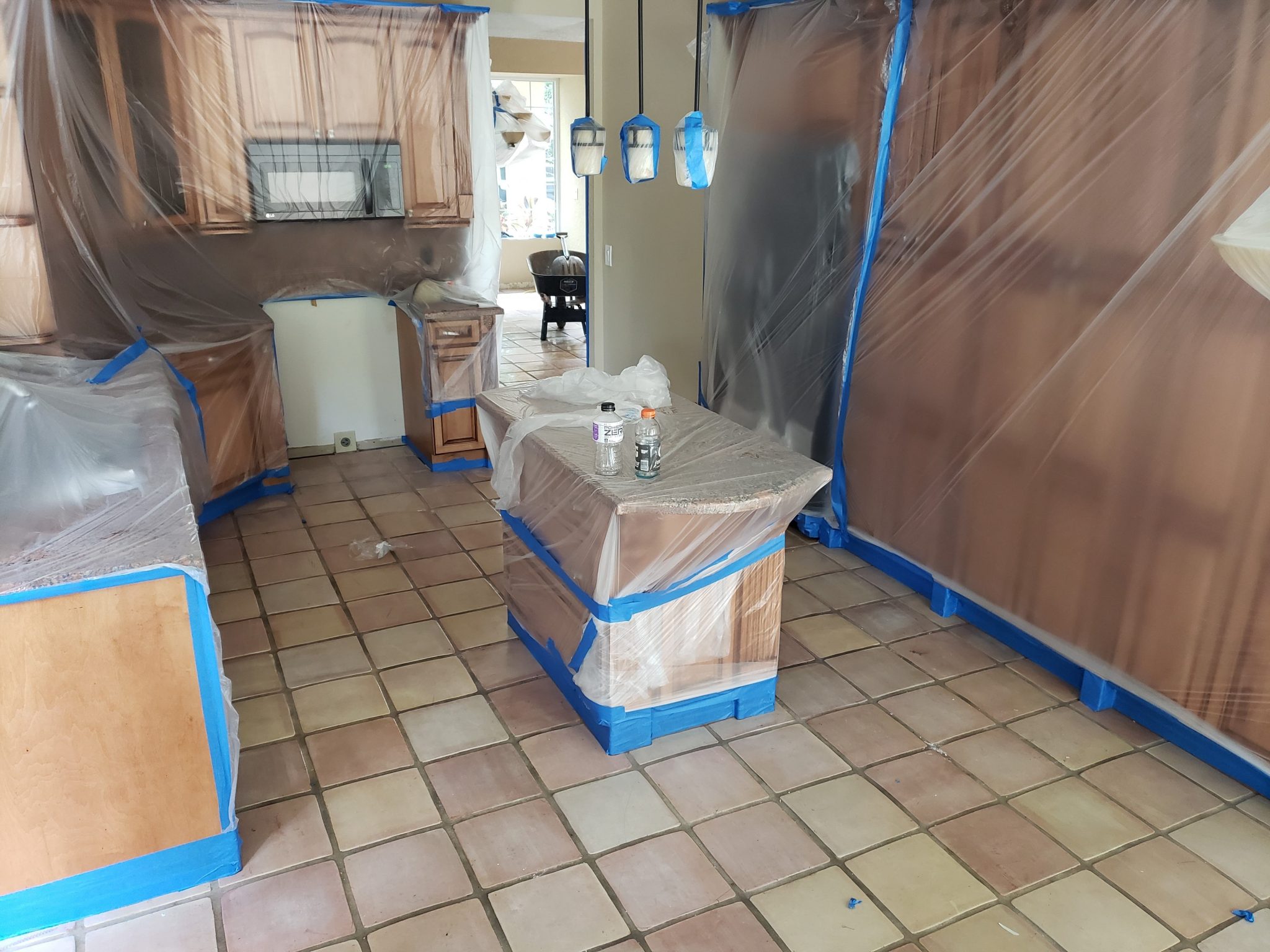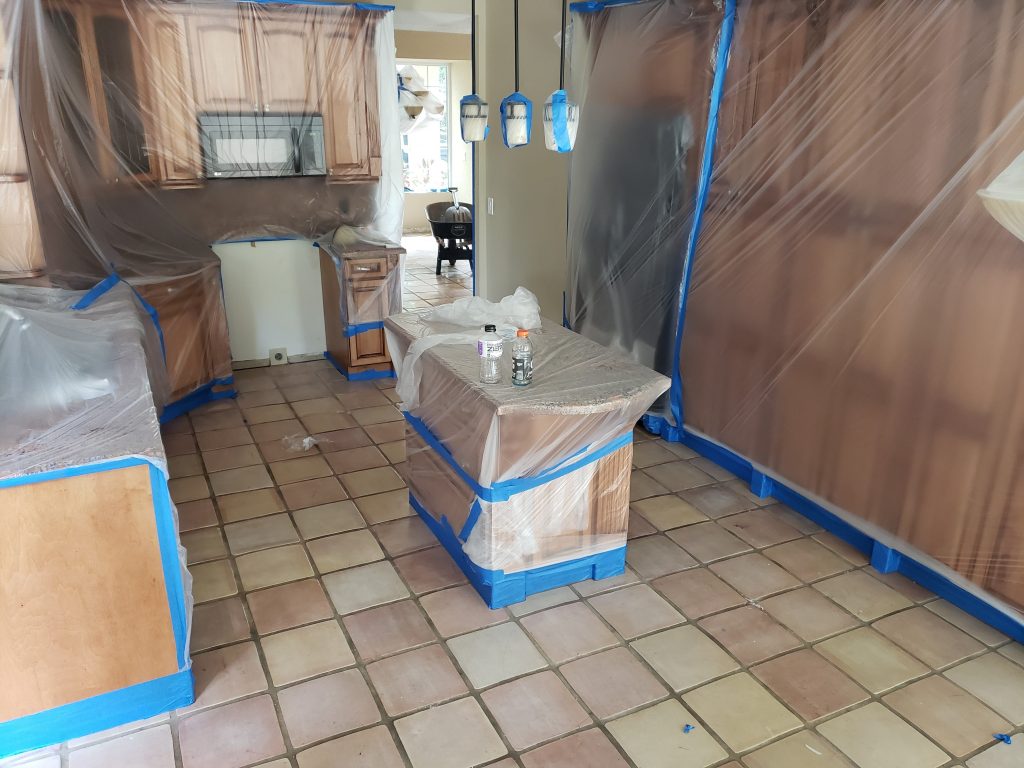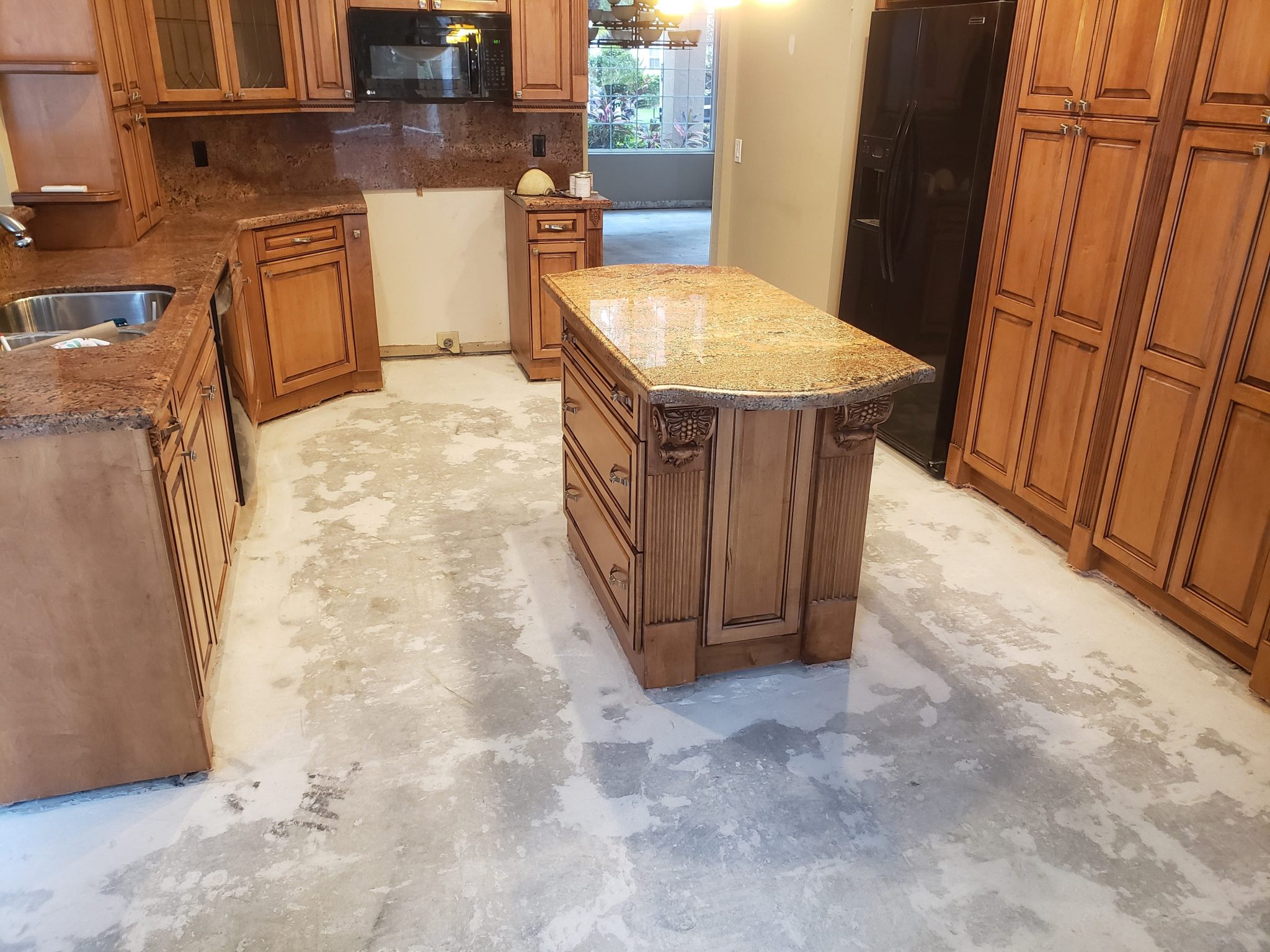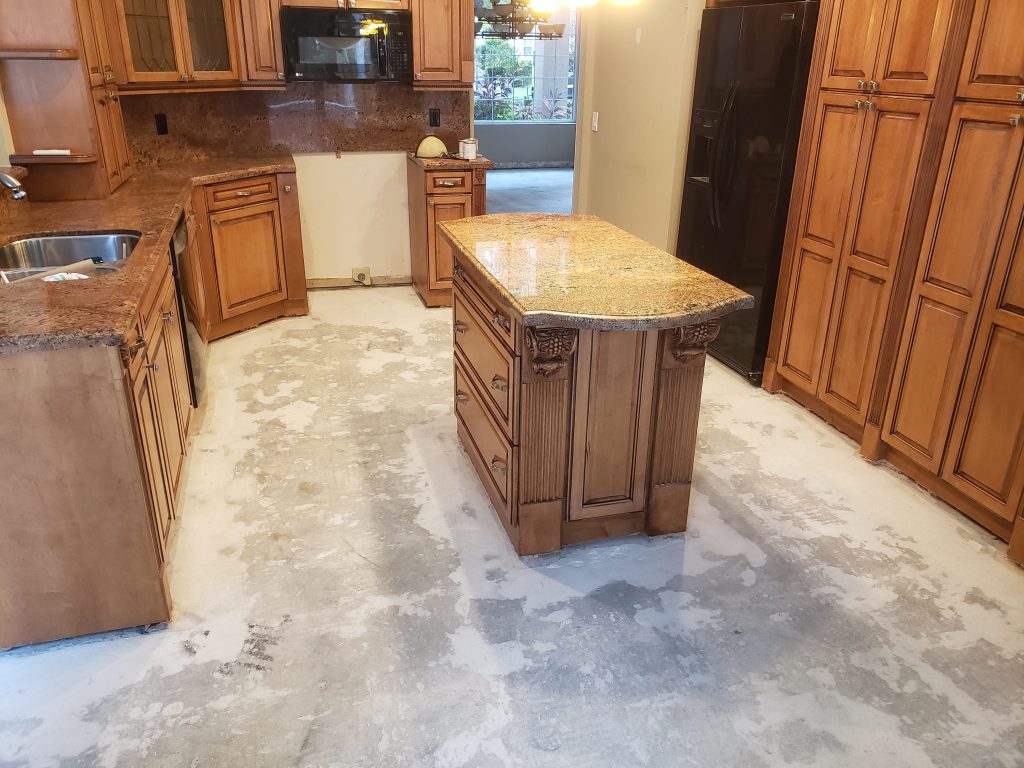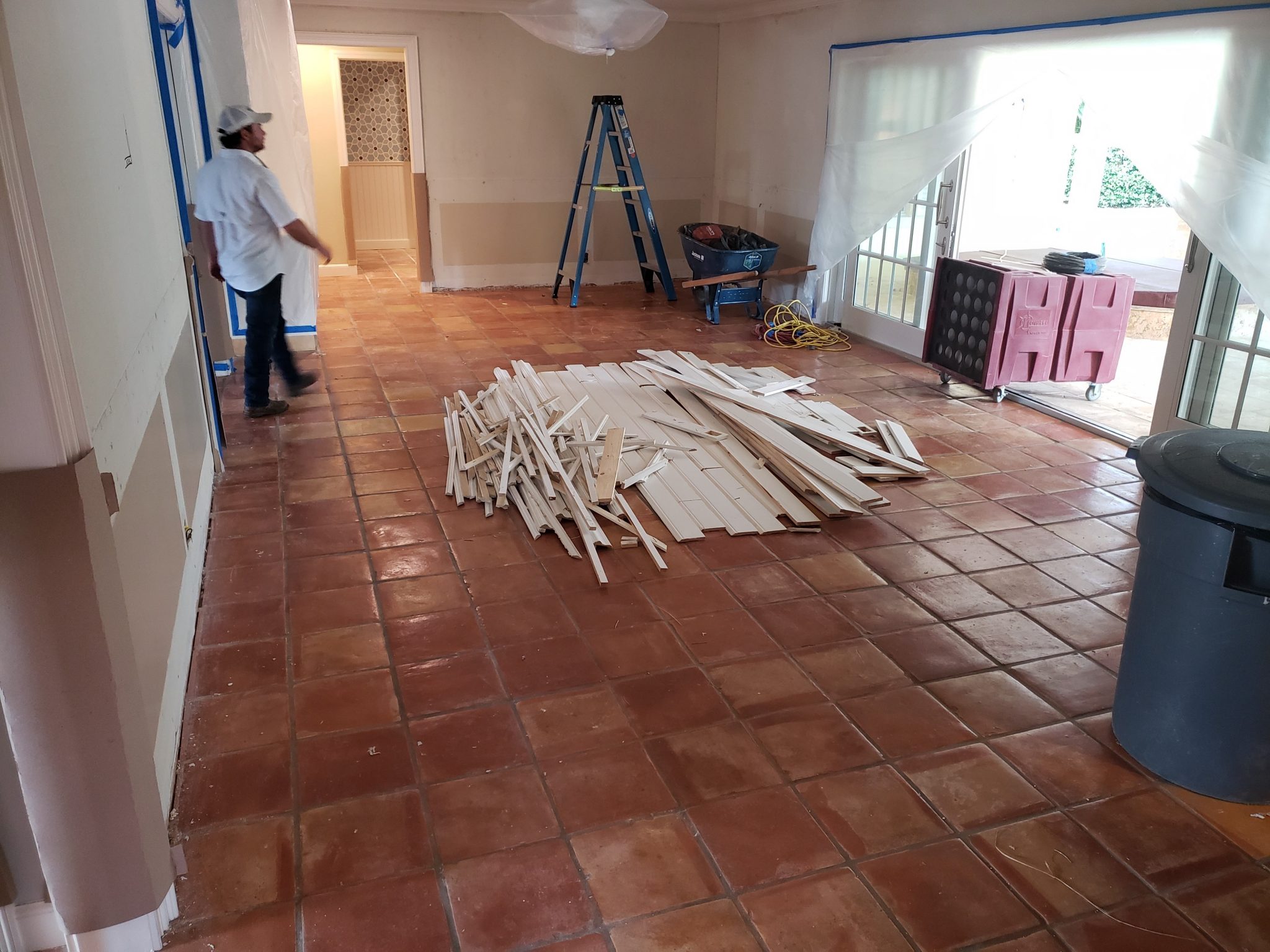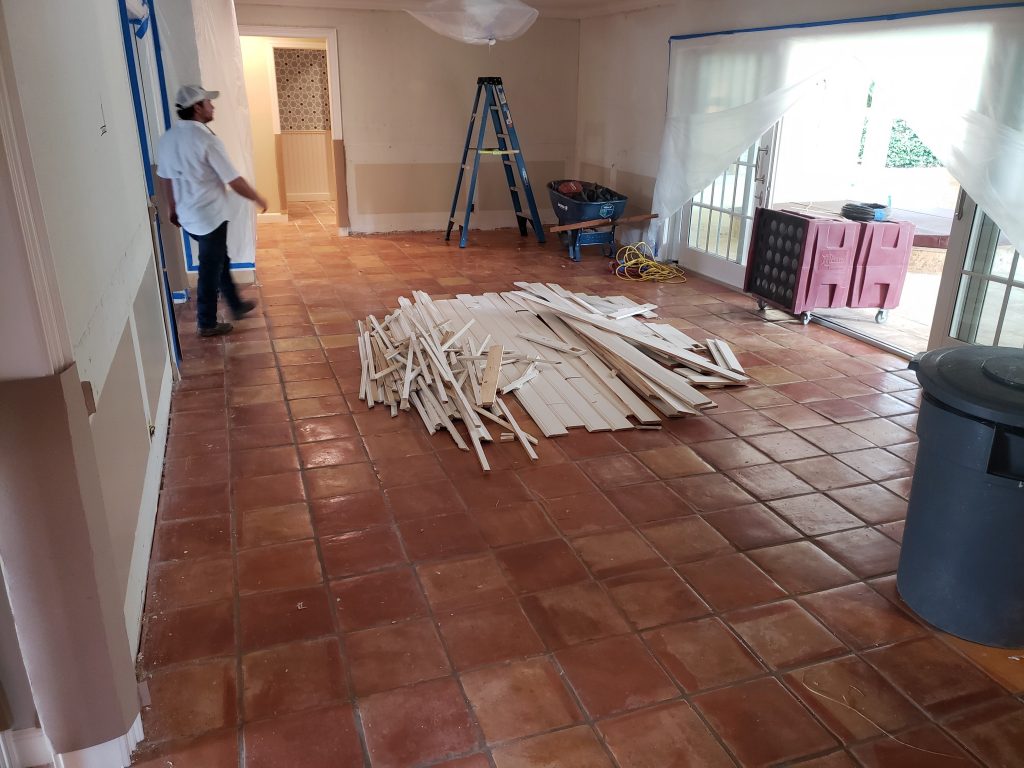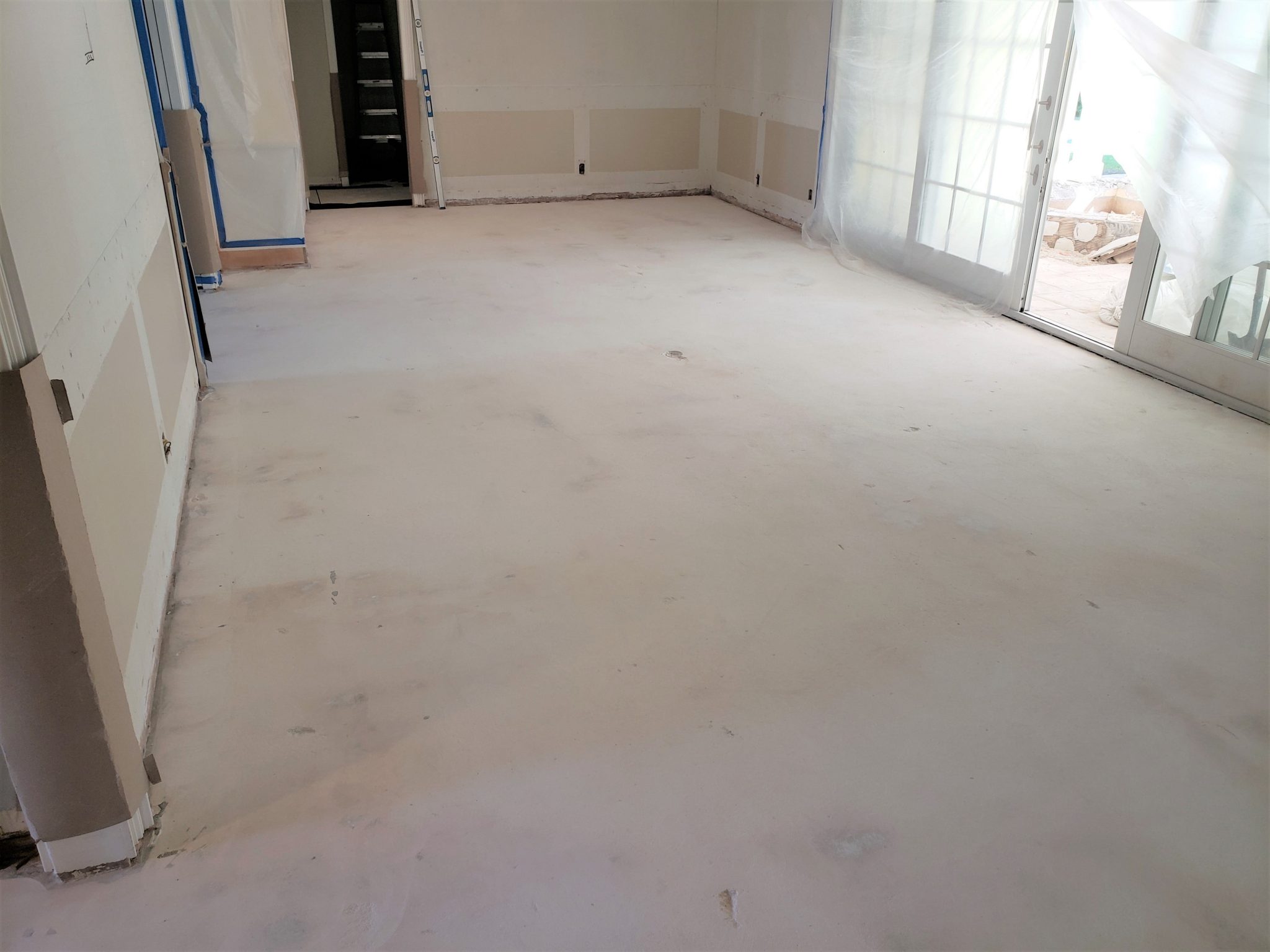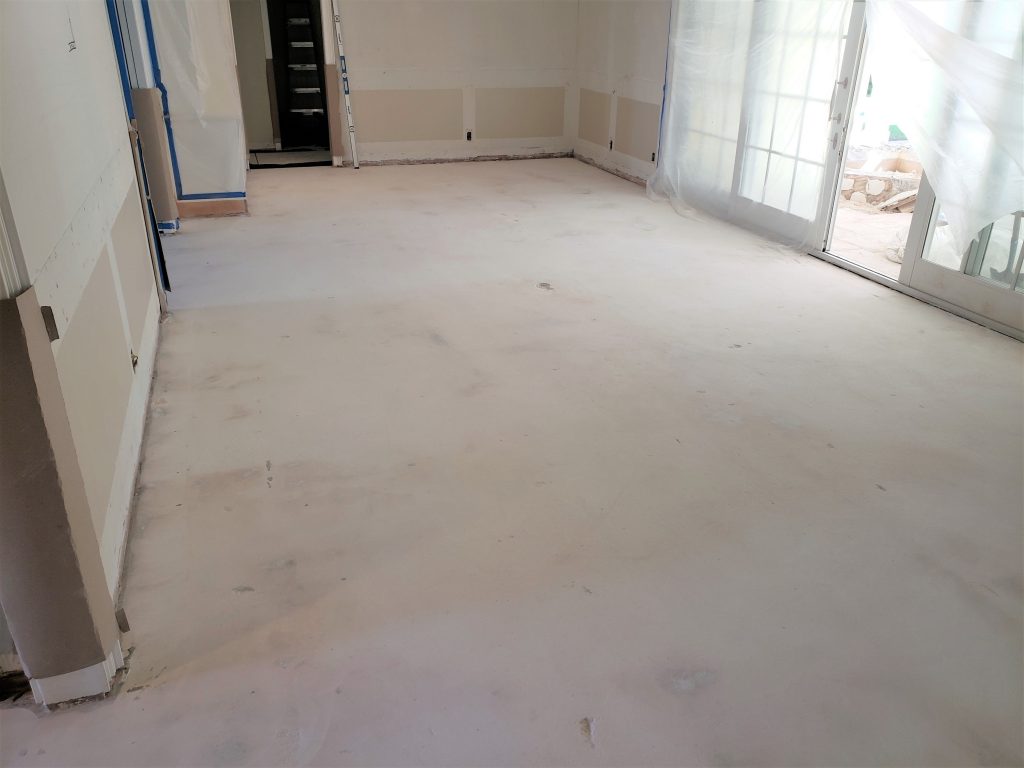 CHOOSE JBL FOR CLAY TILE REMOVAL
At JBL, our teams have hands-on experience removing clay flooring.  They understand how to efficiently and effectively break up the tiles; protecting your subfloor while ensuring all clay and mortar are completely removed. 
When you hire JBL, you can rest assured the work crews you will encounter will be comprised of licensed and insured professionals. They not only understand the ins and outs of removing clay tile, they are also well-versed in our customer-focused service process. They are ready to go to work and provide the highest quality technical service while ensuring their time in your home or business is a positive experience for you.
OUR PROCESS - JBL FLOORING SOLUTIONS
We have learned, through experience, that the best service comes when relationships are established. 
As such, one of our professionals will visit you, either in your home or at your place of business, as the first step in building our professional relationship. It is important that we meet you in person and also see, firsthand, the project on which you require our assistance. Understanding the scope of the job allows us to develop accurate time and cost estimates. By setting expectations at the onset, you know exactly what we have planned. We provide straightforward information and a promise of a job with no surprises.  
We value your time. Quite simply, this sets us apart from many service businesses. We will arrive when promised. Your time is important; we will not waste it.
Upon our arrival, The first thing we will do is prepare your property. We know that the removal of clay tile can be extremely messy.  The tiles are hard and need to be broken to completely remove. As such, we will seal off our all of our work areas with plastic sheeting and tape. This contains the debris and dust to the areas in which we are working and protects the other parts of your home or business.  We also use professional grade, HEPA filtered machinery to collect dust. In order to protect your hallways and flooring, we will temporarily install aluminum ramps over which we will wheel our equipment. It is important that we prepare your home or business in such a way that at the conclusion, it looks the same as when we arrived.
FLOORING REMOVAL
Clearly, we are going to leverage our machinery for the removal of clay tiles. Because of their strength, our equipment helps break up the tiles efficiently and effectively. Our professionals follow and work by hand to ensure all tile pieces and mortar are removed. We do this work while  at all times protecting your sub floor. We even use grinders as our final step .to ensure that your floors are completely clear of mortar and smooth. 
Finally, we are well-known for leaving our clients' sites in the same condition as they were upon our arrival. As such, our teams thoroughly clean their work areas and remove all debris from the property.  Your home or business will be completely clean and your floors will be ready for their next treatment. 
SERVICE
The fact that so many of our clients refer us to their family and friends is the greatest compliment we can receive.  It shows their complete satisfaction with our services. We are always honored by their recommendations and continually strive to exceed our clients' expectations.
As a family-owned business, our philosophy is to treat everyone with whom we come in contact as if they, too, are a member of our family; we are always honest and respectful.  We understand and appreciate that the ability to have your business is a privilege; it is one for which are grateful. We are committed to continuously providing our clients the highest quality, most responsive level of service.  Your satisfaction is our highest priority.
WE LOOK FORWARD TO WORKING WITH YOU


Is it time to make a flooring change?  Are you ready to have your clay tiled floors removed? If so, contact us today. We can schedule your on-site visit and provide your free cost and time estimate.  We look forward to meeting you and learning more about your project. Call us today at 954-532-9677!