PALM BEACH COUNTY FLOORING REMOVAL SERVICES
Are you looking for Palm Beach County Flooring Removal Services? JBL Flooring Solutions is the best and most professional Palm Beach County Flooring Removal Services company. Don't waste your time and money on trying to remove your flooring yourself. Instead, hire a Palm Beach County flooring removal company to save you time and money instead! By working with JBL Flooring, you'll ensure that your flooring will be right the first time around. Our team has extensive experience. In other words, we get the job done right. Above all, we provide the highest quality work in a timely and professional manner. In addition, our reputation for providing such, speaks for itself.
PALM BEACH COUNTY TILE AND FLOOR REMOVAL PROCESS
At JBL, our flooring services provide the best value to our customers. Similarly, at JBL Flooring Solutions, we've perfected our process.
The first step of the tile and floor removal process is an on-sight visit with you. Therefore, our on-site visit allows us to take the time to understand your specific goals and needs. Additionally, an on-site visit will give you the most accurate estimate of the job. No more surprises on price or the timeline for completion! Our on-sight visit will build both our relationship with you and allow our team of professionals to provide a customized timeline for your unique flooring job.
Our highly-trained team of professionals uses the most modern equipment available to remove your flooring. The highly-experienced pros at JBL Flooring Solutions are experienced in bringing incredible value to each and every one of our valued customers.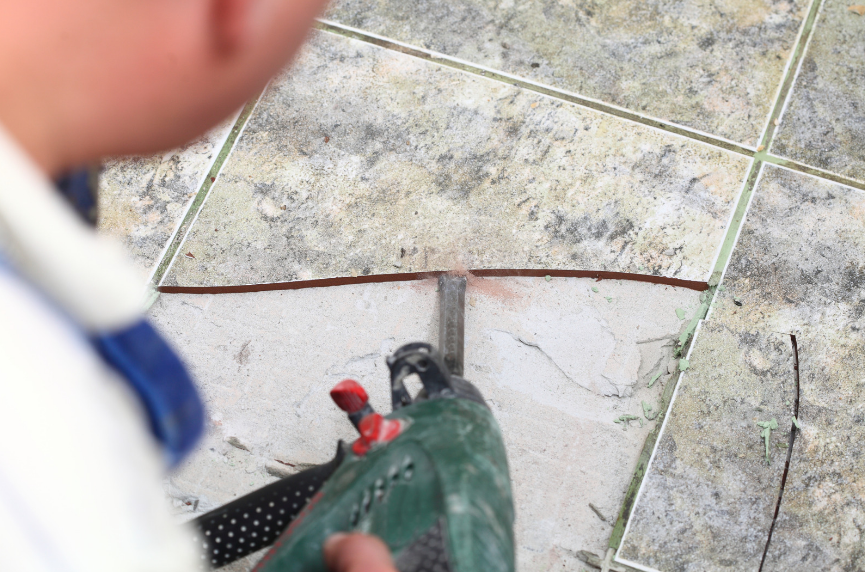 PROFESSIONAL FLOORING REMOVAL SERVICES IN PALM BEACH COUNTY
JBL Flooring Solutions can remove flooring for the following types of tile:
Mexican Tile Removal

Vinyl Tile Removal

Clay Tile Removal

Ceramic Tile Removal

Marble Tile Removal

Porcelain Tile Removal

Stone Tile Removal

VCT Tile Removal

Hardwood Removal

Carpet Removal

And More!
PALM BEACH HOME & BUSINESS FLOORING REMOVAL
We know your home and business mean everything to you, so why would you settle for anything but the very best? At JBL Flooring Solutions, we serve both commercial and residential properties!
Palm Beach

Palm Beach Gardens

Lake Worth

Riviera Beach

Lantana

Lake Park

West Palm Beach

Jupiter

Wellington

North Palm Beach

Hypoluxo

South Palm Beach

Delray Beach

Boynton Beach

Palm Springs

Juno Beach

& More!
Are you looking for a different type of flooring service that you don't see here? That's okay! At JBL, our team also does kitchen and bathroom demolitions and more! Give us a call today and chances are we can help!
THE VALUE OF JBL FLOORING SOLUTIONS IN PALM BEACH COUNTY
At JBL, our team provides the best quality tile flooring removal service in Palm Beach County. Perhaps what truly sets us apart from the rest is our dedicated commitment to providing the highest level of customer service.
We are both family-owned and family-operated. Our team is happy to build lasting relationships with our customers. At JBL, our professionals will take care of your flooring needs as if you were part of our own family!
We know how important it is for your flooring removal service provider to give accurate estimates. At JBL Flooring Solutions, our professional team always arrives on time. Additionally, we work efficiently and effectively. Perhaps more commonly appreciated and just as important, we work neatly. Our virtually dust-free floor removal and dust-free tile removal is one of the most popular flooring services our clients ask for. At JBL, we manage every part of your flooring project with us to ensure that you're satisfied throughout the way. 
One thing we love more than anything else, is your referrals. We are happy to satisfy our clients! When your floorings are done, you won't be able to help but share our A+ flooring with your family and friends!
Looking for a Palm Beach County Flooring Removal Company? Pick up the phone and call us at JBL Flooring Solutions today to set an appointment for an estimate!