St.Lucie County Flooring Removal Services
Are you looking for the Best Flooring Removal Company in South Florida? Check out JBL Flooring Solutions today! We are the top rated Flooring Removal Service company in St.Lucie county. Flooring removal is a messy and strenuous job. Hire the experts at JBL Flooring Solutions today— we are the best St.Lucie county flooring removal company to save you time and money! Above all, working with JBL Flooring ensures that your flooring removal will be done right the first time. At JBL Flooring Solutions, we have the flooring removal experience you need. Similarly, we have a reputation for providing the highest quality and professional services. Flooring removal is our passion!
ST.LUCIE COUNTY TILE AND FLOOR REMOVAL PROCESS
At JBL Flooring Solutions, we provide the best value to our customers because our team has perfected our flooring removal service processes.
First, our team has an on-sight visit with you. In other words, we make sure to take the time to understand your flooring removal needs. Similarly, this step of coming to you allows our team to develop the most accurate estimate for the job. Therefore you'll never have surprises with time or cost of the flooring removal! Above all, our visit creates our relationship and allows for a customized process for your unique flooring removal job.
Once you hire JBL Flooring Solutions, our highly-skilled team gets to work using state-of-the-art equipment to remove your flooring. Our highly-trained professionals are experienced in order to bring incredible value to our customers.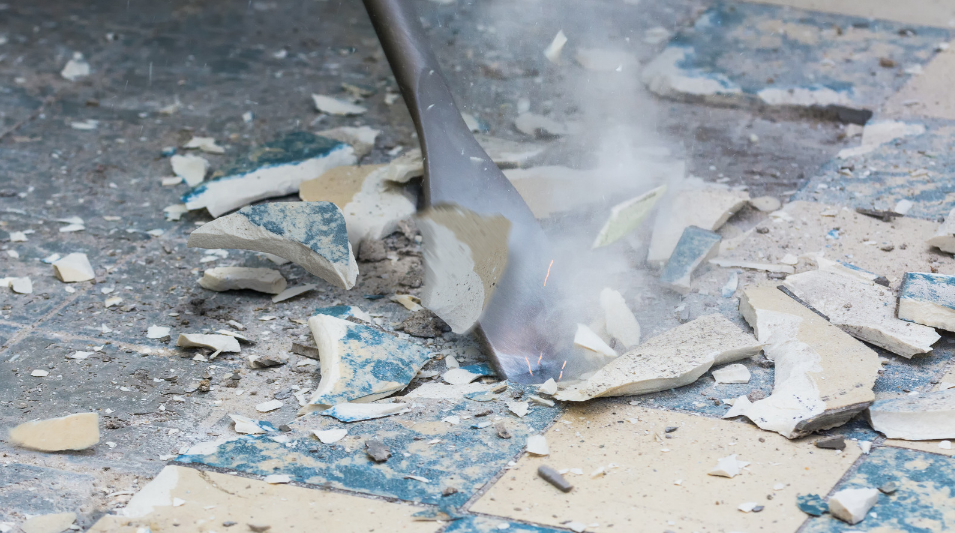 PROFESSIONAL FLOORING REMOVAL SERVICES IN ST.LUCIE COUNTY
Our team does flooring tile removal services for the following types of tile:
Clay Tile Removal

Ceramic Tile Removal

Marble Tile Removal

Porcelain Tile Removal

Stone Tile Removal

Mexican tile Removal

Vinyl Tile Removal

VCT Tile Removal

Hardwood Removal

Carpet Removal

And Much More!
ST.LUCIE HOME & BUSINESS FLOORING REMOVAL
We know that your home and business are so important to you, so why settle for anybody but the best? At JBL, we serve both residential and commercial properties!
Fort Lauderdale

Coconut Creek

Pembroke Pines

Miramar

Dania Beach

Wilton Manors

Lighthouse Point

Pompano Beach

Weston

Margate

Lauderhill

Sunrise

Southwest Ranches

Deerfield Beach

Hollywood

Hallandale Beach

Davie

& More!
Interested in a different type of flooring service? Our team will also do kitchen demolitions, bathroom demolitions and much more! You'll never have to worry, just give the professionals at JBL Flooring Solutions a call today, we can help!
THE VALUE OF JBL FLOORING SOLUTIONS IN ST.LUCIE COUNTY
We provide the finest quality flooring removal service in St.Lucie County, which sets us apart from our competition—#1 is our commitment to customer service.
We are family-owned and operated. We pride ourselves on building long-lasting relationships with our clients, long after your flooring has been removed. Rest assured at JBL Flooring Solutions we take care of your flooring needs as if you were one of our own!
We also provide accurate estimates because we know how important that is to you. Our team always arrives on time and we work efficiently, effectively, and neatly. A commonly requested service we provide is our virtually dust-free floor removal and dust-free tile removal. Your project manager will manage every aspect of your project to ensure your satisfaction.
Referrals to us are one of the greatest compliments we could ask for. We take pride in satisfying our clients! When our job is done, you can't help but share our amazing work with your family and friends!
Are you looking for a St.Lucie County Flooring Removal Company? Call the experts at JBL Flooring Solutions today to set an appointment for an estimate!
Contact Us - Boca Raton Floor Removal