Tile removal is essential part of any renovation project.  Do you have tile floors that need to be removed in order to be replaced? If so, we can help.
Tile is resilient; but it does not last forever! Over time it can become discolored and scratch and chip. If this is the case in your home, or if you just think it's time for a new look, we can remove your current tile and ready your floors for their new life!
Hiring an experienced company, one that is committed to quality service, is incredibly important when you are having your tile removed. The process can be loud, messy and time consuming. It's NOT a do-it-yourself type of project. By engaging the assistance of professionals, you can avoid the mess and have your job completed quickly and efficiently.
WHY JBL - BUSINESS AND HOME TILE REMOVAL
When choosing a tile removal company, you will want one that is experienced, clean and quick.  At JBL, we are all three. Consider this:
OUR EXTENSIVE EXPERIENCE - TILE REMOVAL
We are well-versed in the removal of many types of tile including, but not limited to ceramic, porcelain, marble, stone and clay. In fact, we have been in business for many years. We understand exactly what it takes to remove each type of tile efficiently, leaving you with a floor ready for its next phase.
OUR COMMITMENT TO CLEANLINESS
We're sure you have heard the warnings about tile removal. We'll admit, it is a messy job! That said, when the work is completed by professionals, overall mess is reduced. First, our services dramatically reduce dust. How, you may ask? Our industrial equipment is HEPA filtered and we provide air scrubbers on each and every job. In fact, we provide virtual dust free tile removal while protecting the other rooms in your home.  This is done by sealing off all rooms not undergoing work with plastic sheeting.  Additionally, we cover vents, alarms, control panels, thermostats and other items.
When working in kitchens and baths we protect cabinets, islands and appliances. When our work is complete, we vacuum all surfaces in order to leave your home in the condition it was when we arrived, neat and clean. In fact, we even take the tile we removed and all associated trash with us when we leave! 
Finally, our commitment to cleanliness extends to your home's environment.  We do not use toxic solutions or harsh chemicals in our floor removal process.
OUR REPUTATION FOR QUALITY, EFFICIENT WORK
When you hire a contractor it goes without saying that you have high expectations. We pride ourselves on our attention to detail; we remove all traces of the removed tile including the mortar that often lies below it. Our professionals work well together. Our commitment to teamwork results in the efficient completion of all projects. Time frames are provided as part of the estimation process and meeting deadlines is one of our top priorities. Of course our time frames depend upon the total square footage of the work desired. That said, most residential jobs are completed in one day.
OUR DEDICATION TO CUSTOMER SERVICE
As you know, we are a family-owned business.  One which has developed an outstanding reputation for personalized customer service. We look forward to meeting our customers during the estimation phase of a potential project and then focus on treating them as if they were a member of our family. Our employees treat your home with the same level of reverence and respect as they do their own. We pride ourselves on the manner in which we serve you; all interactions will be positive and pleasant and all work will be completed to your satisfaction.
WE LOOK FORWARD TO WORKING WITH YOU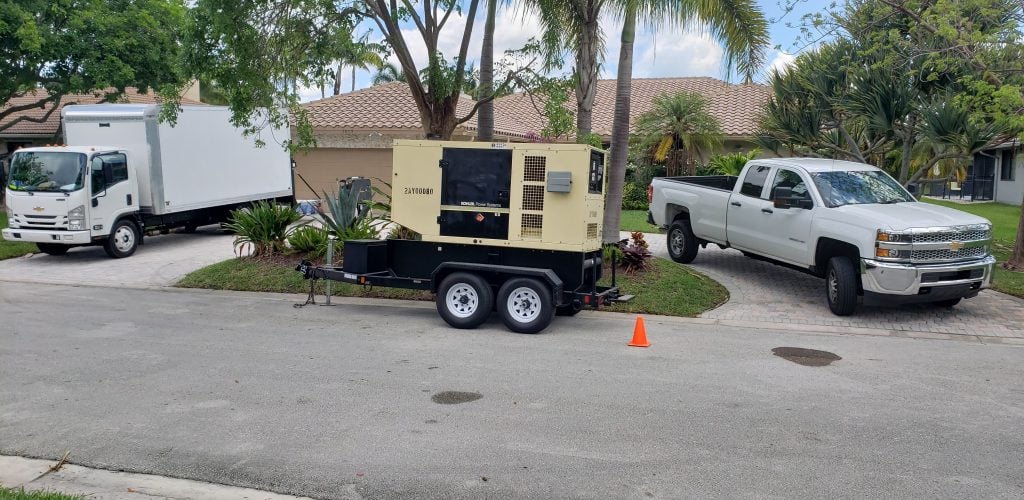 The decision to replace your tile floors is a big one. As one of the largest surfaces in your home, floors attract considerable attention.  Changing them can provide a completely new look. We are excited to help ready your floors for their "face-lift" in the most efficient and effective manner possible.
Give us a call today with any questions and to schedule an appointment for us to come out and give you an estimate. We look forward to meeting you, to understanding the scope of your project and to welcoming you to our family!