Coral Gables Floor Removal Company
Before you can install tile, marble, carpet, or anything else, you need appropriate removal services, and our company has you covered! At JBL Flooring Solutions, our team focuses on the projects you can't do yourself, including the removal of a patio, changing out the bathroom flooring, and much more.
Floor removal is our primary goal, which is important before flooring installation occurs. Your contractor offers quality service and is competitively priced when you choose someone from our team!
If you need floor removal services and live in any of these areas, please call us for an estimate: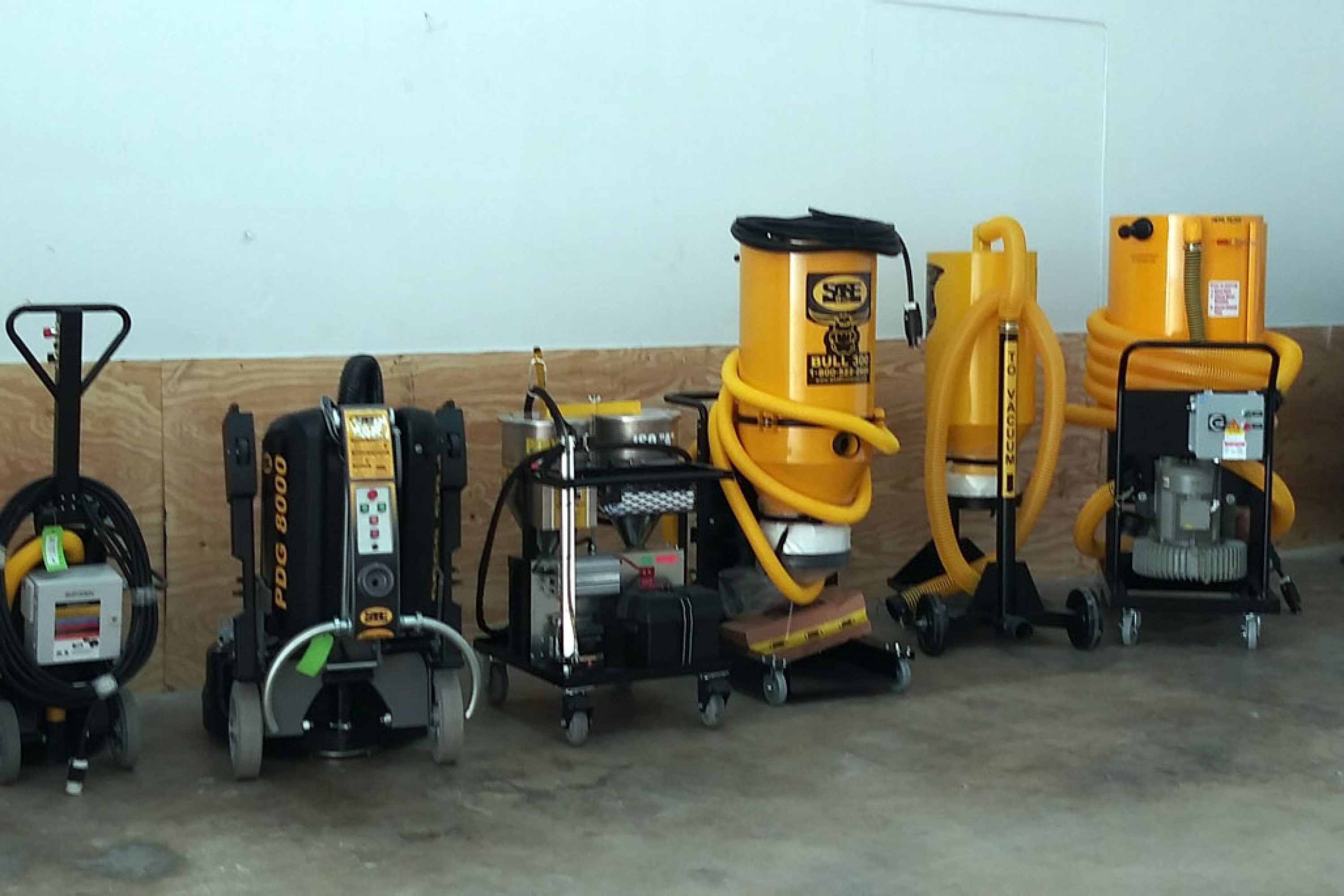 We're sure to be the go-to option in your search results because we know that tile installation can't happen until the old flooring is cleared away.
Why JBL FLooring Solutions is Coral Gables Most Trusted Company
JBL Flooring Solutions is located in Pompano Beach and is the top choice for commercial and residential demolition, floor removal, and concrete treatment services.
We offer great workmanship and treat each job like it was for our homes. You get excellent service, and your floor can be removed so that you can add tiles or carpet as needed.
When you choose our company, you get:
On-time performance
Custom ramps to protect the threshold
On-site generators
Commercial-grade and company-owned equipment
Eco-friendly solutions with no harsh solvents or chemicals
Bilingual team of professionals
Complete cleaning and debris removal
Our Floor Removal Services
Before you can get new tile installed in Coral Gables, FL, you need the best flooring contractors. We treat your property like it was our own home! Here are some of our services:
Ceramic tiles
Porcelain tile
Marble tile
Saltillo, Mexican, and Spanish tile
Travertine tile
Hardwood floors
Laminate
Engineered flooring
Plywood subfloors
VCT and laminate flooring
Glued or tacked carpet
Demolition
Before floor installation can happen in Coral Gables, FL, you need quality flooring removal, and that includes demolition services, such as:
Bathroom and kitchen demolition
Water and fire damage
Debris and waste removal
Underlayment Removal
Flooring removal also includes the underlayment, such as:
Concrete Floor Treatments
Maybe you don't need a new floor installation. Cleaning your concrete floors is crucial and can include:
Warehouse scrubs and sweeps
Degreasing
Densifying
Concrete Floor Repairs
Often, you don't need a floor installation team at all because you want to keep what you already have. Don't add carpet to a beautiful concrete floor; choose our services for your next project to fix what you have:
Hole and crack repair
Joint and spall repair
Clean and fill expansion and control joints
Why Choose Our Flooring Contractors
Before a new floor installation renovation, you must focus on removing what's already there in the house. When we send over a contractor to your Coral Gables, FL, home, we focus on the job and have the best equipment needed. Along with the removal of tile floors, we offer these benefits:
Dust-free floor removal Services
Our process uses a dust-free system to get the job done quickly without leaving dust and debris in its wake. Since it's dust-free, we don't put dust in the air, so clean-up is a breeze after flooring removal. In fact, floor installation is much faster, too!
Quick and Easy
You aren't in the business of tile removal yourself, which is why you hire contractors to get rid of hardwood before installing something else. Our customers in Coral Gables, FL, know that we use the best techniques to remove flooring quickly. These experts are trained to offer quality and professional flooring removal services quickly so that a business owner or homeowner can get their project finished on time. We make sure to stay on track with the scheduling process to ensure that your project is completed quickly.
Disposal Services
Tile work can lead to a lot of debris everywhere. Your business or home requires the best that contractors can offer in Coral Gables, FL. Therefore, we put down floor coverings on the areas that don't need service. Cleaning up is a breeze when you choose the service package that offers demolition clean-up! When the service is finished, we bring in a dumpster to clear up anything that's left. In fact, we understand how stressful it is to remove the debris, and we take it off of our customer's hands because we're a professional crew! Your business or home is sure to look amazing!
Team of Qualified Experts
Our contractors are the best, and we offer a great selection of floor removal options. Coral Gables, FL, homeowners, and businesses have nothing to worry about when they hire us! In fact, our team has years of experience with floor removal. The process we've developed over the years is easy and fast, so the contractors complete the work effortlessly. You're sure to be surprised by our professional service for your business or home!
Free Estimates
When you want to protect your baseboards or that slab of granite you've got stored, we are the top choice in Florida! Our hard-working team in Coral Gables, FL, knows how challenging it is to price a project for your business or home. Therefore, you can request a free estimate from one of our professional members.
Affordable Rates
Customers like us because we're professional and get the job done without costing too much money. We offer a solution that meets your needs, whether you're in a condo or running a business. Coral Gables, FL, clients are happy with the efficient methods we offer and the ability to stay on budget!
Don't DIY - Hire a Coral Gables Floor Removal Company!
Businesses and homeowners everywhere like our flooring contractors because we serve the South Florida area and are reliable. There's no need to search for someone else in Coral Gables, FL. We've got what your business or home requires. Whether you're putting in a wood floor or want to remove existing hardwood floors, our Florida team has what it takes. Please call us today to request a quote.